Sarah Jessica Parker Interview For SJP in NYC
Bella Interview: SJP Dishes About Her New Fragrance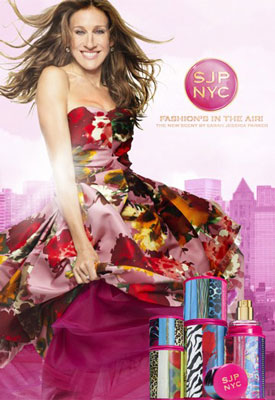 Earlier today, we caught up with Sarah Jessica Parker at a brunch to celebrate the launch of her new Carrie Bradshaw-inspired fragrance, SJP NYC Eau de Toilette ($35-49). The fruity floral, which contains notes like strawberries, mandarin, honeysuckle, sandalwood, vanilla, and creamy musks, is available exclusively at Macy's for the time being, but expect to see a bit more hoopla surrounding the new scent when the Sex and the City 2 flick premieres this May. In the meantime, find out what Sarah Jessica had to say about her latest fragrance venture when you read more.
On where she'd wear SJP NYC:
It just feels like anything! I can't compartmentalize it yet. I'm wanting too much for it.
On what she's learned about fragrance:
The people I work with at Coty, I've sort of been mentored by all these people who are real professionals in the field and have been for a number of years. I've learned these things about application that I didn't know and now have taken upon myself to try tutor the rest of the world. This is what I've learned: when people put fragrance on, they crush it and they beat it up, and it kind of destroys it in a way. I really learned about application, and I feel it's incumbent upon me to pass along this most important tip.
Stay tuned for more beauty bits from SJP, from her makeup routine to her beauty indulgences and more!