It's time to head back to school, which means back to homework, teachers and study sessions. But we encourage you to look on the bright side — at least you can head back to class in style by shopping at Kohl's! [1] Stay on trend in Mudd tops and denim, or play it cool in a Candie's poncho. Whatever side of the bed you wake up on when the alarm sounds, looking and feeling your best starts with a perfect head-to-toe look. So head to Kohl's [2] to start putting together your favorites for the year ahead, or start now by browsing through the hottest trends.
Candie's Crochet Floral Top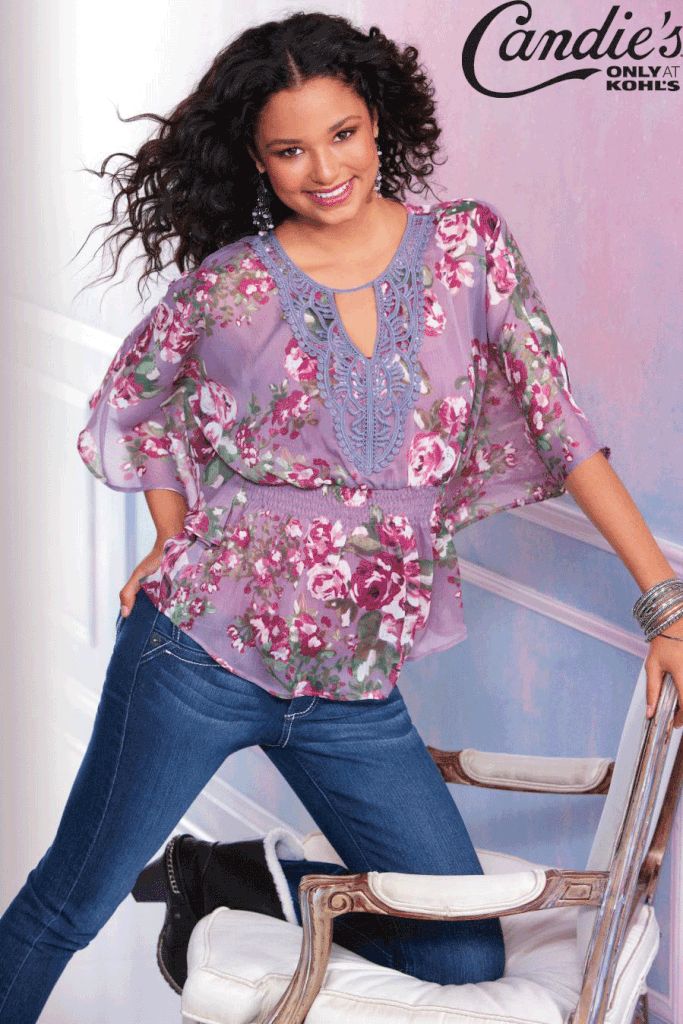 This boho-chic top is perfect for Summer into Fall. Pair with gladiator sandals or boots.
Candie's Poncho and Shorts
This sassy little number is on-trend with knit and floral for the Fall-the perfect outfit for the first day of school.
Mudd Dolman Top
Pair this playful top with a pair of Mudd jeans for a complete head-to-toe look.
Mudd Hoodie, Graphic Tee, and Jeans
Everybody needs a stylish cover-up for the cold weather- the school year may bring. Accessorize this jacket with an organic necklace, or try a chain for a more urban edge.
Mudd Sweater Vest & Crochet Cami
Great for a warm autumn day. Belting this sweater vest over your favorite cami will keep you and your style fresh.
Mudd Woven Top
Flirty Fun in the Fall. This floral top paired with faded jeans is sure to sweeten your look this school year.
Rewind Graphic Top
Make an old look fresh again! An off-the-shoulder top will channel the diva in you as you head down the halls this Fall.
Weavers Girl "Forever in Love" Striped Circle Top
The perfect cropped top to pair with high-waisted jeans for a shopping trip with the girls.