Scarlett Johansson Hair How-To | Esquire Cover 2013
Try Scarlett Johansson's Double-Blow-Dry Trick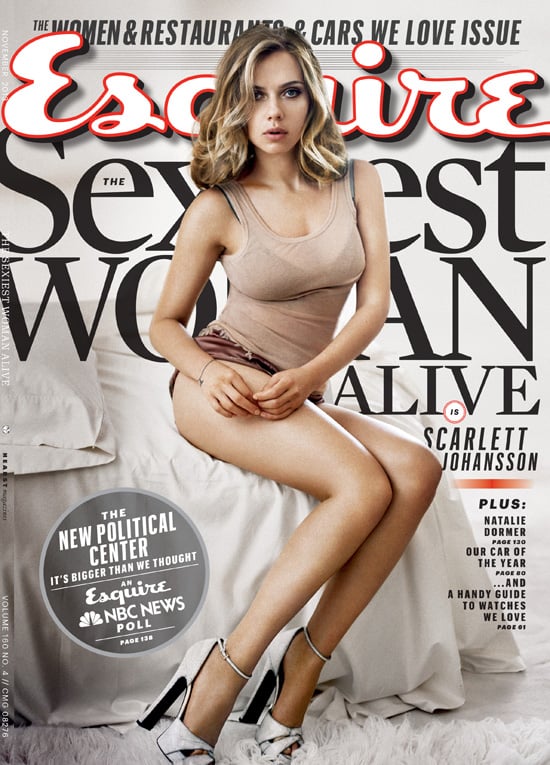 When you're Scarlett Johansson and you've been named the sexiest woman alive by Esquire, you've definitely got to bring your beauty A-game to the cover shoot. But instead of going for something outright come-hither for the November issue, the actress opted for a more approachable style. "Scarlett didn't want a bombshell look for the cover — she wanted something more natural," explained celebrity hairstylist Oribe, who worked with the star behind the scenes. Learn how to re-create the "effortless style and texture that's very current" when you read more.
Start by applying Grandiose Hair Plumping Mousse ($35) to damp hair, and blow-dry to encourage movement and body.
After applying Thick Dry Finishing Spray ($37), blow-dry hair again to enhance fullness.
Next, use a two-inch curling iron throughout various sections, alternating the curl size between large and small for optimal wave.
Top off with an antihumidity spray to tame and set.
For even more sultry Scarlett style, be sure to check out our gallery featuring her hottest looks.