Scented Eyeglass Frames
Would You Wear Scented Glasses?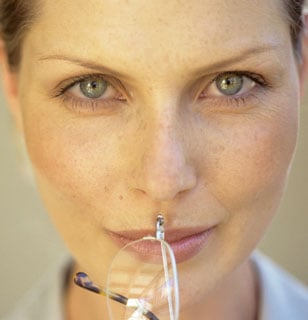 One French company seems to think so, because it's just debuted a whole line of glasses with perfumed arms. Les Opticiens Atol teamed up with actress and model Adriana Karembeu for the line, which is called AK Senteurs (warning: at least one high school French class — or excellent sleuthing skills — required for the site).
There are four scents: Coquette, which is a "young, strong" floral; the roughly translated Isle of Kisses, which is a fruity mango scent; Adriana, which is sweet and spicy; and Chocolate, which, of course, is a gourmand. It's a cute idea, and I guess having nice-smelling glasses couldn't hurt, but I wonder about how long the fragrance lasts, and whether some people might get contact dermatitis from it. What do you think? If this line ever comes to your neck of the woods, would you consider checking it out?