Schick Launches Hydro Silk Razor: Review
This Razor Lets You Shave Less. What's Not to Love?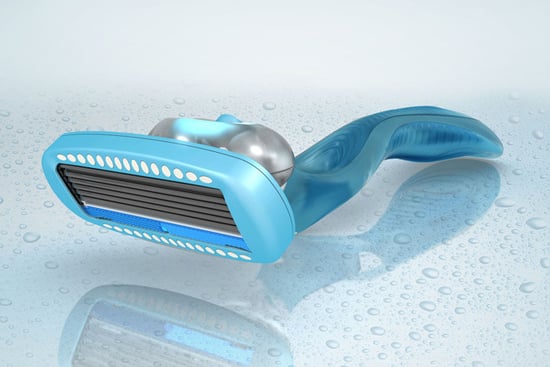 Some women love the ritual of shaving. I'm more of the git-r-done viewpoint, preferring to shave as quickly and rarely as possible. The problem is, I usually wind up with nicks or next-day stubble. This is why Schick's new Hydro Silk razor is blowing my mind, at least as much as a razor possibly can. I've been using it for about two months, and no joke, I'm down to shaving once every five days or so. Lest you think I look like an extra in Harry and the Hendersons, my legs remain smooth for days on end. Better still: my usual dry, itchy, post-shave skin is now happily hydrated.
Hydro Silk is Schick's first five-bladed razor for women, and each blade is mounted individually for better movement around curvy parts — which means it's harder to nick your knees and ankles. It tackles irritation and dry skin with a water-activated serum that sits in tiny reservoirs. As you shave, you moisturize. Easy as that. It took seven years to create this razor, and it took only one use for me to start recommending it. Psst: Keep an eye on Hydro Silk's Facebook page, where fans can score free samples from time to time.
(Full disclosure: I was flown to the razor's launch event by Schick.)