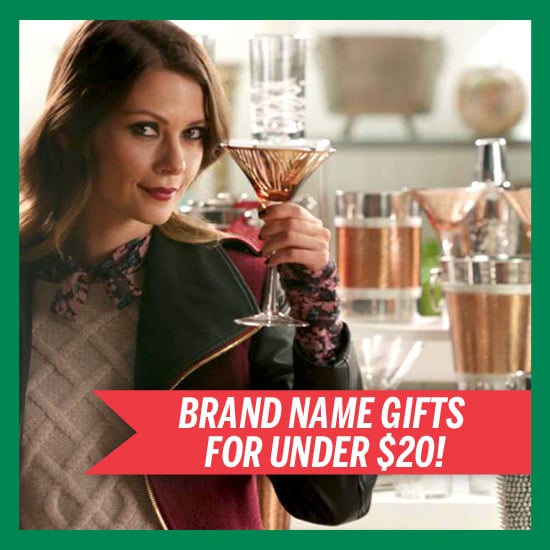 It's easy to get caught up in the generous spirit of the season, but that doesn't mean you need to start the New Year in the poorhouse. The secret to great gifting is heart and soul, not dollars and cents — so think about who you're buying for, get creative, and have fun!
For this week's holiday shopping mission, we're inviting readers and bloggers to hit their local T.J.Maxx, Marshalls, or HomeGoods stores in search of the best holiday gifts for under $20. Challenge yourself to stretch every cent by scouting out a creatively affordable gift combo, like a colorful cookie jar with biscottis and specialty tea hidden inside or a spa lover's basket containing a soap, lotion, and candle. With something for everyone on your list at up to 60 percent off department store prices every single day, these stores are your one-stop resource for gifts that are low on price but high on creativity and style.
Be sure to show or tell us about your under-$20 choice by sharing a photo or tweet using the hashtag #TheGifter. You will automatically be entered for a chance to win a $500 gift card and be featured on #TheGifter holiday gifting hub!
Click here now to visit #TheGifter holiday gifting hub, and find out how top bloggers and readers just like you are Outgifting For Under $20 this week.