Selena Gomez Braids | Pictures
3 Braids, 3 Ways: Which of Selena Gomez's Did You Like Best?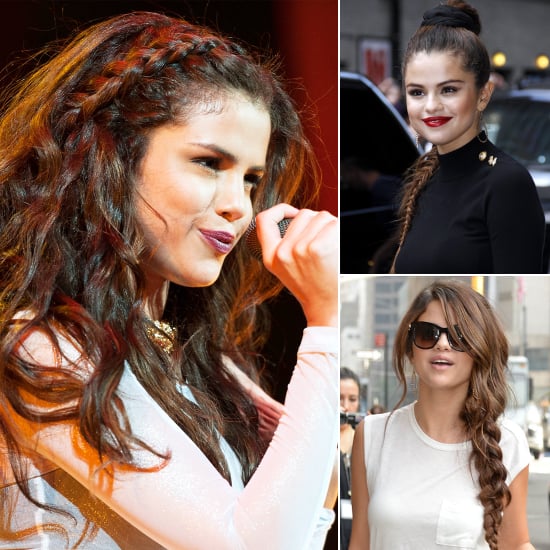 Selena Gomez was playing favorites with her hairstyles this week. The singer was out and about in New York sporting three different plaits, and each style was much different from the last. While performing in Brooklyn on Wednesday, Selena showed off a delicate braid on her scalp, which went gorgeously with her waves. On Thursday, she wore two different braids. She channeled Janet Jackson with a scrunchie and high ponytail on her way to the Late Show With David Letterman but was also seen sporting a loose, boho side braid earlier that day. All three are completely different, but which do you like best?