Sephora App For iPad Review
Sephora Launches Brand-New, Bright and Shiny iPad App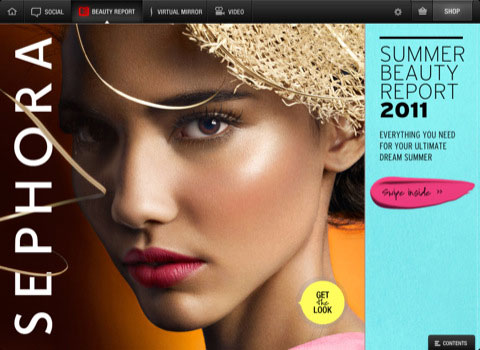 Sephora has just taken full advantage of the bright and shiny, interactive features an iPad can provide with the debut of its new Sephora App For iPad (free). The app features various tabs based on category: social, beauty report, virtual mirror, and video.
The social tab provides a home for the brand's Twitter, Facebook, and YouTube updates, along with a BeautyTalk feature, where users can get and receive beauty advice ("What foundation will stay on while swimming?" a woman asks.). However it's the interactive catalogue, Beauty Report, where you'll likely spend most of your time. Full of pretty, glossy images, the catalogue includes tips, videos, and suggestions galore on how to re-create the trendiest looks. Of course with a little swipe and tap action, you can shop the picks, too. See more of the app's benefits when you keep reading.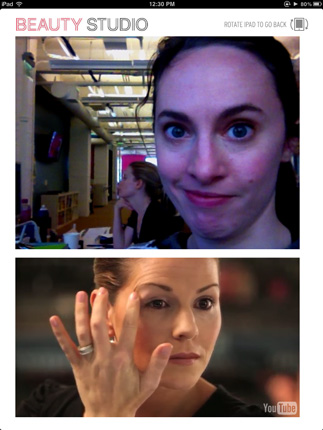 Also cool is the Virtual Mirror function — available on the iPad 2 only — where you can watch how-to videos while a camera points at your mug while you follow along (as seen here with BellaSugar editor, Annie Tomlin). iPad 2 users can even use the app as a barcode scanner at Sephora stores to look up real-time product ratings and reviews.
If you're a beauty lover, there's a little bit of something here to appeal to everyone, whether it's big beautiful pictures you love, makeup application videos, or just chatting it up with likeminded people. You'll be impressed by the crisp and clear design, too.