Sephora Hello Kitty Makeup Review
Hello Kitty Makes Makeup, and We Have a Look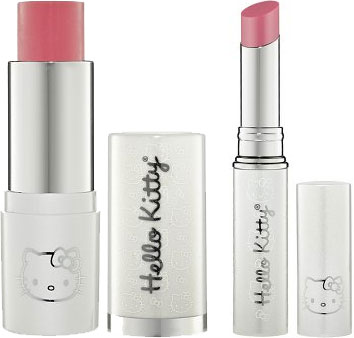 If you're obsessed with Hello Kitty and have been looking to restock on either Nars The Multiple in Orgasm ($38) or Clinique Almost Lipstick in Black Honey ($14), may I suggest that you check out Hello Kitty's new collaboration with Sephora?
I just got my hands on both the Sweet Gloss in Berry ($16) and Apple Cheeks Blush in Charmmy ($22), and everything from the color and texture to the packaging is eerily similar. For more on how the Hello Kitty collection compares to what you may already love, just keep reading.
Since I like both Black Honey and Orgasm, it's not surprising that I found both Hello Kitty collabs pleasant as well; the Sweet Gloss is slightly sugary and a little redder than its Clinique counterpart, but other than that, the results are about the same. As you can see from the picture, they look nearly identical. The color payoff on both products was nice, and the application left me without complaints. My only concern here is with pricing. The Sweet Gloss, despite being smaller than Almost Lipstick, costs two dollars more, and although Apple Cheeks is less expensive than The Multiple, it's also half its size. Basically, you're paying a good deal extra for cute packaging and sweet Sanrio scents, just as you'd expect. However, if you're dying to get your hands on some Kitty, it may well be worth it to you.