Serena Williams Hair and Nails | US Open 2013
Serena Williams Wins the US Open With 3D Nail Art Intact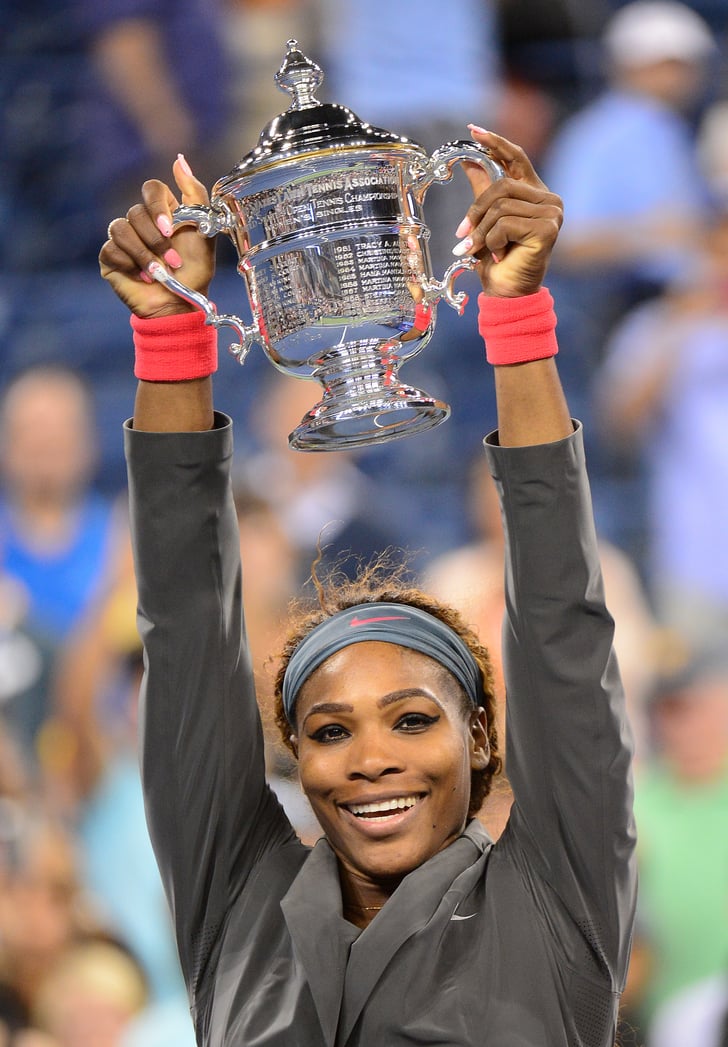 The tennis court isn't usually the first place you look for bold beauty looks, but that's all changed with Serena and Venus Williams. Yesterday, Serena won her fifth US Open, and the 3D nail art we've been keeping our eye on was still intact. Throughout the tournament, the Williams sisters' hair and makeup looks were far from boring. Serena went with dramatic black winged eyeliner and a bold brow for most of her matches. She kept her voluminous curls pulled back into a ponytail while she was on the court. Serena also went with sparkling nail art in a peach shade to match her coral wristbands. She also went for an accent nail with white-polish-studded appliqués.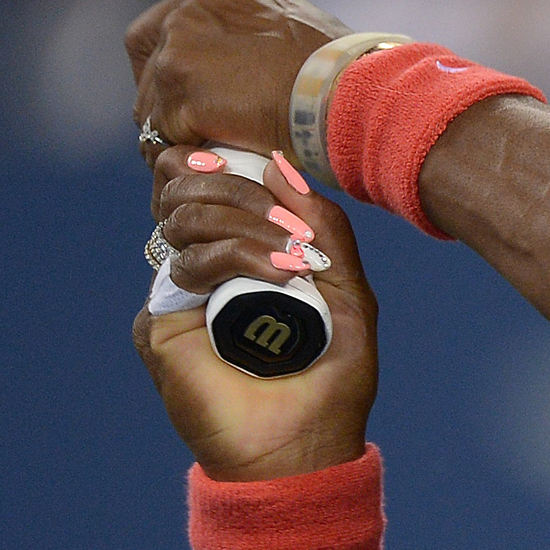 See Venus's look, after the jump.
Venus chose to wow the crowds with her hair this year as she played along Serena in the doubles bracket. Her strands were a mix of purple, pink, and white, and she even wore complementing nails. Not to be outdone by her sister's manicure, her fuchsia nail color had rhinestone accents complete with a sparkling bow on her ring finger. Clearly these two know you can still rock a bold beauty look even through a little sweat.