I have a confession to make: even though I'm a beauty editor and supposedly have my entire beauty routine together (false), I have serious scalp issues. Hiding underneath my gorgeous Afro is a dandruff-laden epidermis. I know what it's like to fear wearing black clothing or braided hairstyles, knowing those white flakes may be revealed. There have been numerous occasions when I got caught brushing my shoulders off — and I mean dandruff, not the dance move. My flaky scalp especially seems to flare up during the colder months thanks to dry indoor air.
At first, I thought I could ease the itching with at-home remedies like tea tree oil and apple cider vinegar, but then I spotted the Head & Shoulders in my grandparents' shower. So, I realized, having a scaly scalp runs in the family (thanks dad!). My situation required professional intervention.
I talked to Elizabeth Cunnane Phillips, a trichologist at the Philip Kingsley Clinic, to get the answers to my dandruff questions. After a few months of product testing and with help from my dermatologist, I can honestly report the itch is gone. No more running home to have a good scalp scratch or clearing the bathroom vanity of flakes for me! Keep scrolling to shop the top antidandruff shampoos on the market now (including my favorite from Phyto), and get the dish on how to fix the itch.
Source: Shutterstock [1]
Massage Your Scalp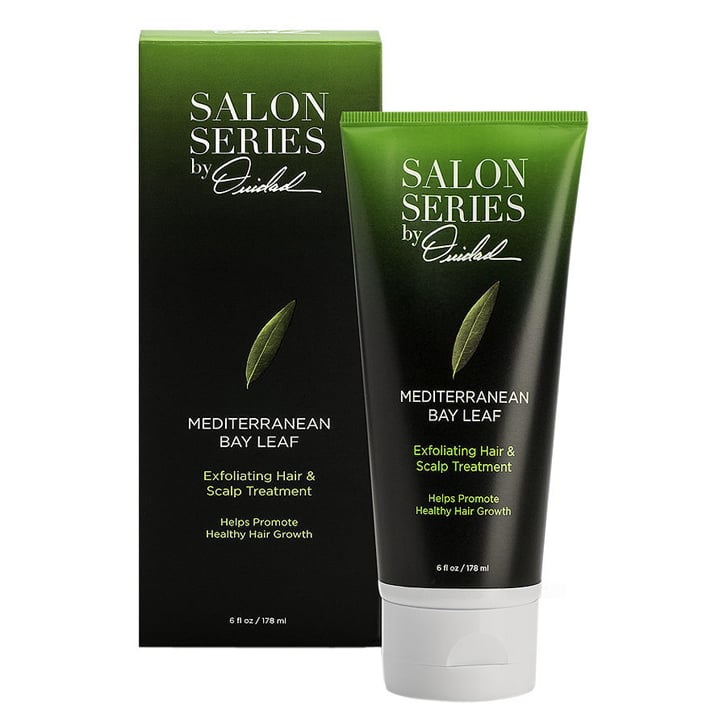 Tip: Sometimes dandruff can be caused by a buildup of natural oils and dead skin cells on the surface of the scalp, which is probably the case if you see oatmeal-sized flakes. The solution: exfoliate your scalp. Before you shampoo, treat yourself to a head massage.
"Pull yourself up to your vanity rather than holding your arms up over your head, cup your scalp with your hands, and knead in a circular motion with the ball of your fingers," said Phillips. "It's going to help any debris that's sitting on the surface of the skin get dislodged."
To banish buildup: Ouidad Mediterranean Bay Leaf Exfoliating Hair and Scalp Treatment [2] ($36)
Moisturize Your Scalp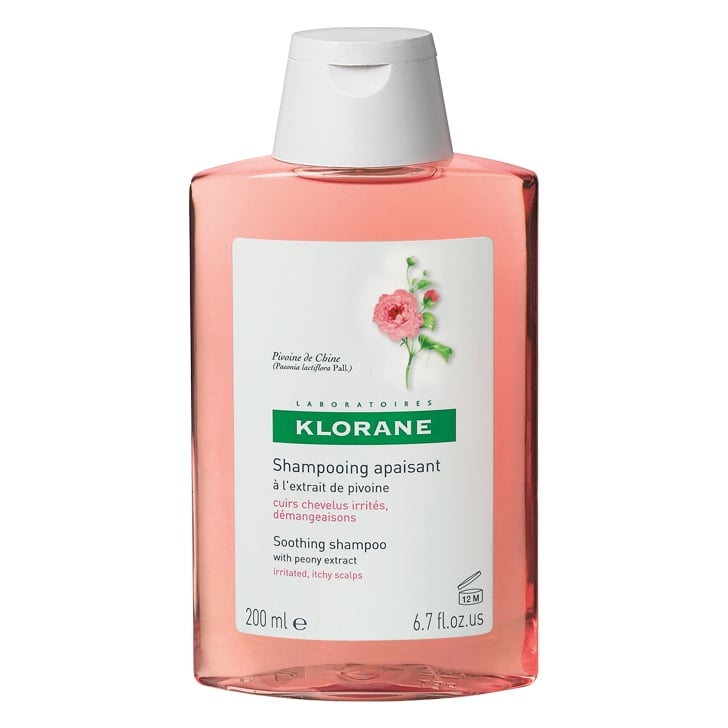 Tip: If you have salt-like flakes, it might be due to dry scalp [3]. You can apply a light oil to the scalp at night to moisturize the skin without weighing down hair (see scalp massage above).
For a light itch: Klorane Shampoo with Peony [4] ($20)
Shampoo More Often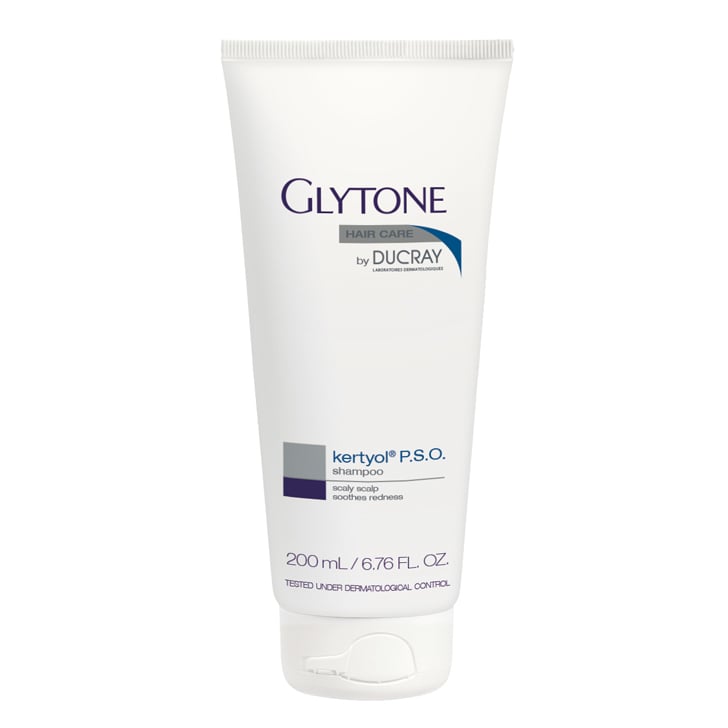 Tip: Bump up how often you shampoo — dandruff can be resolved when you have a clean scalp. Many treatment shampoos recommend lathering up twice a week (at the least), but Phillips says the more often you do it, the better.
"Frequent (daily) shampooing is a big statement and obviously depends on the individual. You can't let the hair dictate how you're treating the scalp, and that's frequently what happens," she explained. "We say: 'I can't wash because my hair doesn't need it, or because it will dry it out, or I have to blow dry.' There are a lot of ways you can do all of that with both hair integrity and scalp condition in mind."
For serious sufferers: Glytone by Ducray Kertyol PSO Shampoo [5] ($28)
Look For the Right Ingredients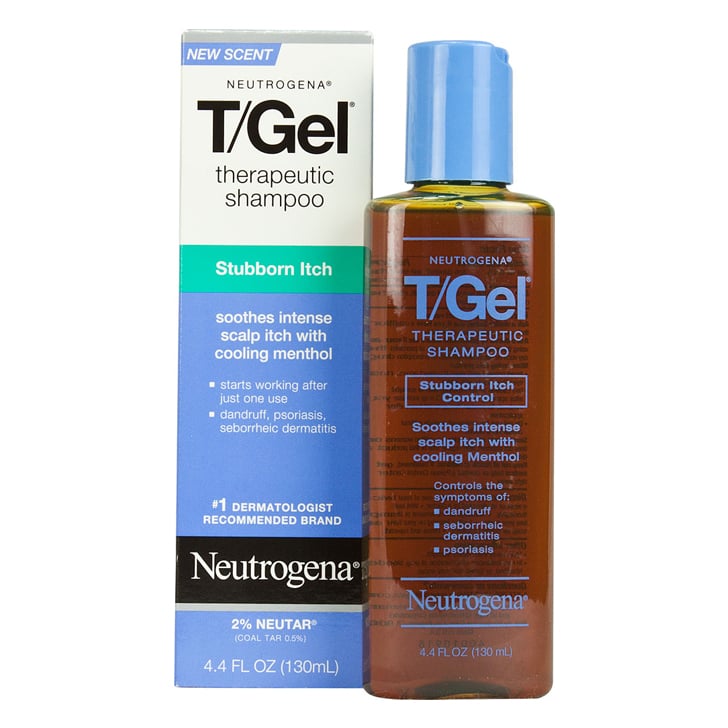 Tip: There are many different active ingredients when it comes to dandruff shampoos. Zinc, coal tar, salicylic acid, tea tree oil, selenium, and ketoconazole. Some of these are meant to increase the rate of cell turnover (so that scalp clears), while others exfoliate or serve as antifungal remedies. If you haven't gotten any relief within a month, see a dermatologist to discuss cortisone or steroid treatments.
The classic you can trust: Neutrogena T-Gel Shampoo [6] ($7)
Save Shampoo For the Scalp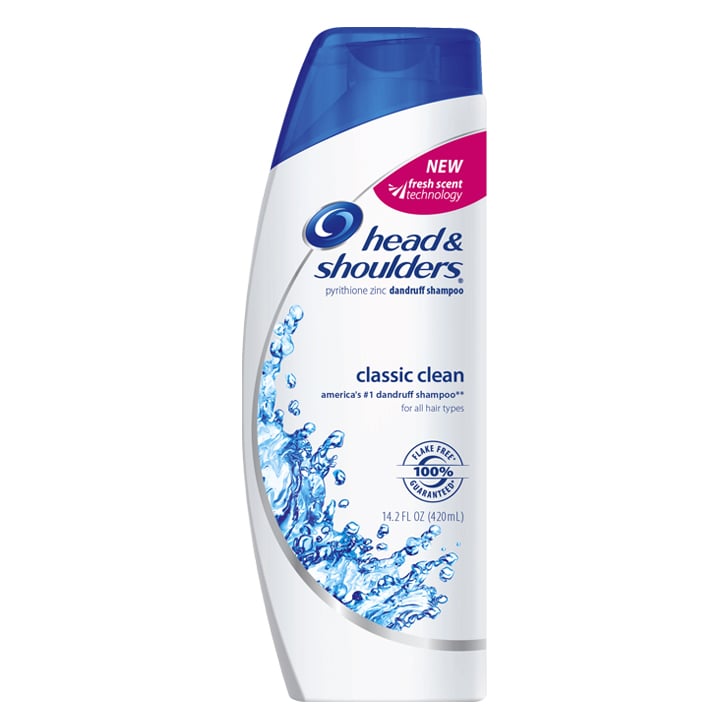 Tip: With my thick hair, the main issue is getting the medicated shampoo to the scalp — where it belongs. Phillips has advice for that, too. "Get it super, super, super wet, and do it in segments," she noted. "Add shampoo to the three middle fingers and lift the hair to get to the skin." She recommends dividing hair into five sections: each side, the front between the temples, the nape, and the crown. I resorted to putting shampoo in a bottle with a pointed nozzle.
Dermatologists recommend: Head & Shoulders Classic Clean Shampoo [7] ($7)
Conditioner Is For Hair, Not Skin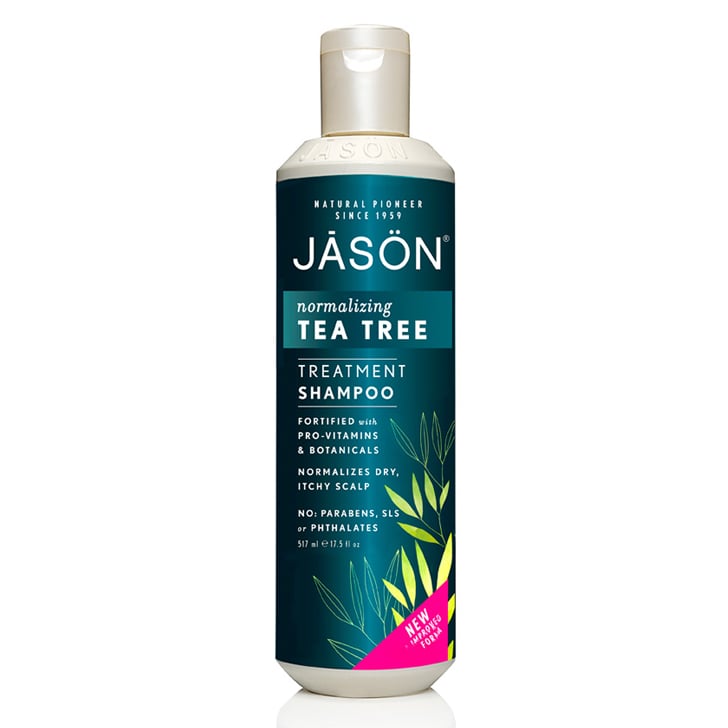 Tip: "Conditioners are not created with skin in mind. They're created for a nonliving tissue (hair fiber) that you're trying to push moisture into," Phillips said. "So cleanse the skin, and condition the hair. That means you gently finger comb it through and avoid direct massage into the skin with the conditioner if you're prone to itchy, flaking, or sensitivity."
For the naturalista: Jason Tea Tree Scalp Normalizing Shampoo [8] ($11)
After You Shampoo . . .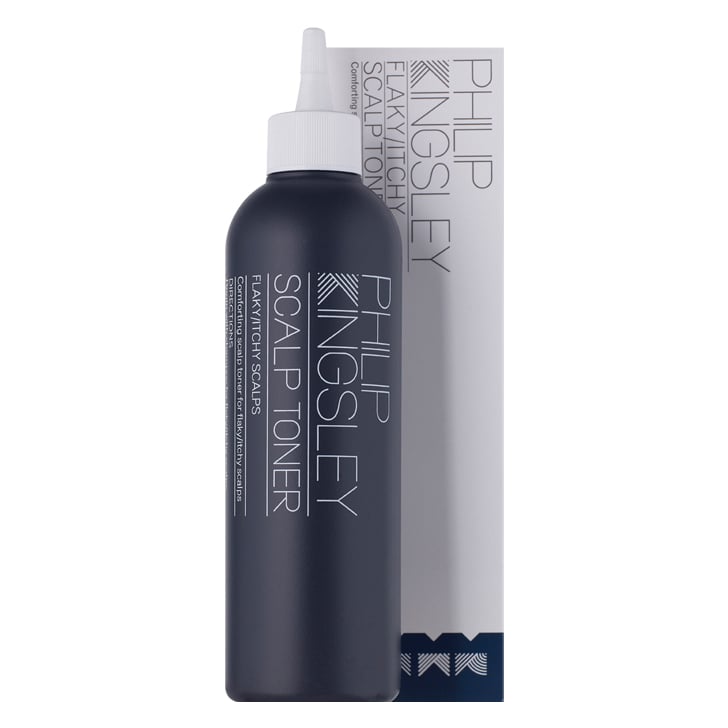 Tip: Treatment doesn't end once you step out the shower. You want to keep your scalp (and clothes) clear of flakes. You can whip up a DIY [9] toner that's part witch hazel and part mouthwash, which will help soothe irritation and redness.
For a cooling effect: Philip Kingsley Flaky/Itchy Scalp Toner [10] ($34)
One Treatment at a Time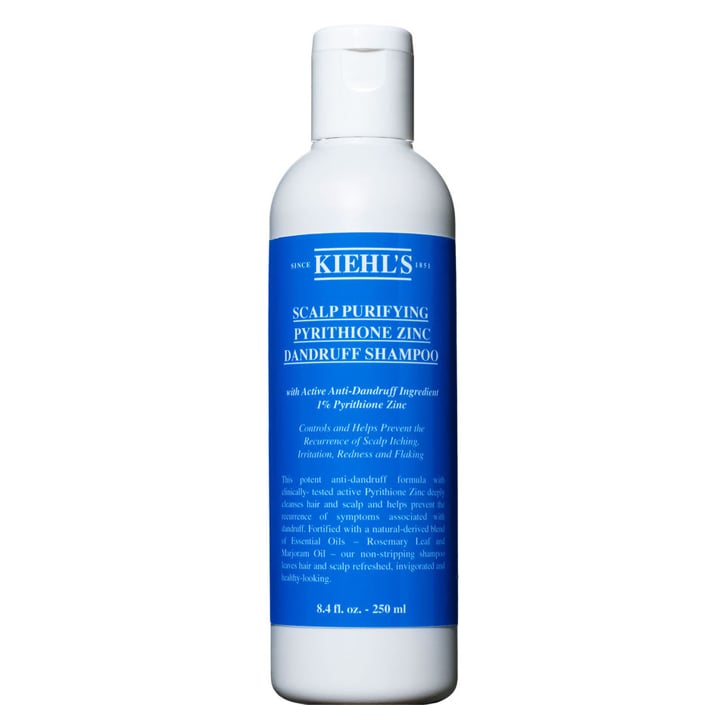 Tip: There is such a thing as too much treatment. If you incorporate a new oil, shampoo, and conditioner in one week, how do you know which one is working? There also might be negative interactions between the products. "You want to allow any change you have incorporated, whether that's a new product or style adjustment, a reasonable amount of time," said Phillips.
For your guy: Kiehl's Scalp Purifying Anti-Dandruff Shampoo [11] ($18)
It May Be What You Eat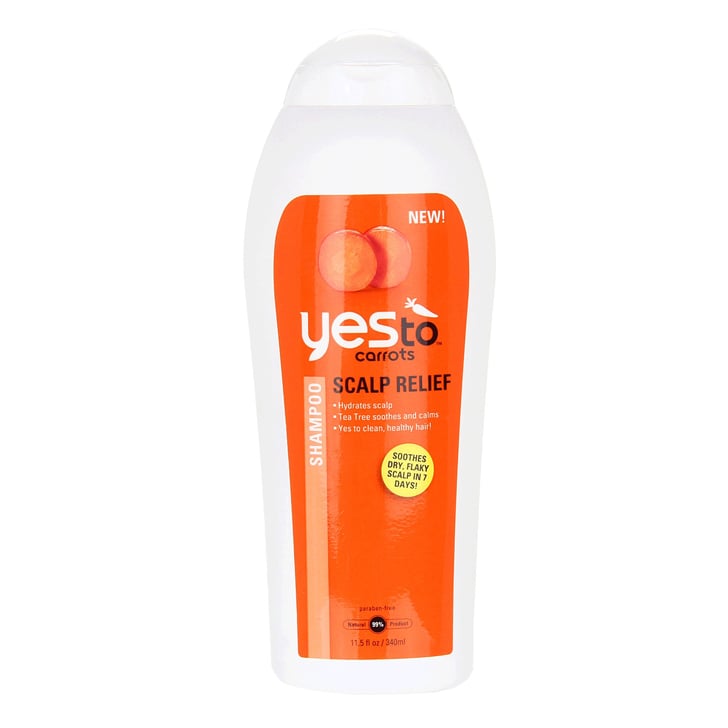 Tip: Dandruff can be caused by internal factors like dairy sensitivity, gluten sensitivity, or alcohol. If you're dealing with dry scalp, then make sure you're getting Omega 3's from foods like walnuts, salmon, and sardines. "Make sure it's on your plate first," Phillips explained. "Supplements are great, but its should be on your plate to start with, because that is where your best delivery is going to be."
The drugstore standout: Yes to Carrots Scalp Relief Shampoo [12] ($8)
Scabs Are Not Normal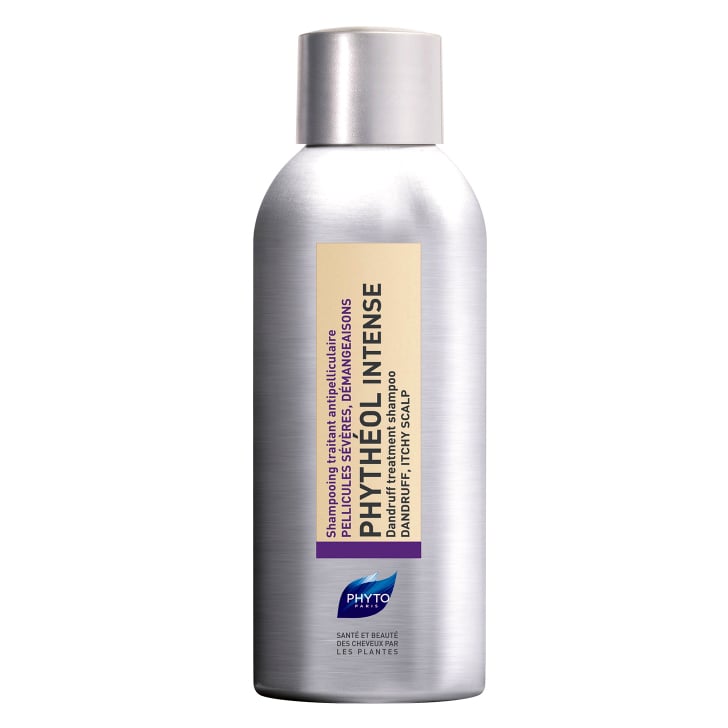 Tip: Even though scratching is bad, I can't help myself. Scabs and bleeding on the scalp are not the norm. "If you're at any point where there is a skin breakdown, that is a conduit for contaminants and toxins," said Phillips. "That's an open entry way to the system." Translation: it's time to see a dermatologist.
For once-weekly washers: Phyto Phytheol Intense Anti-Dandruff Shampoo [13] ($24)