Shinto Clinical by Kimora Lee Simmons
Kimora Lee Simmons Is Bringing Fabulosity to Your Face
The queen of fabulosity, Kimora Lee Simmons, is set to launch her own anti-aging skincare line with Makari de Suisse this Spring. OnSugar blog Blaq Vixen Beauty tells us all about the collaboration.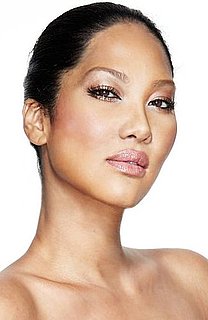 "The first signs of aging make us realize how quickly time passes. Shinto Clinical skin care will open your eyes to a beauty that runs deeper than any trend or gimmick. It's about self-confidence that allows you to put your best face forward."
For 2011, Kimora Lee Simmons plans to extend more of her fabulosity in the form of a new anti-aging line geared towards multiethnic women. In partnership with Swiss skin care company Makari de Suisse, the Shinto Clinical line is comprised of plumpers and products to keep moisture in the skin. If I'm not mistaken, Shinto Clinical was originally called the KLS Gold Skin Care Line. The word Shinto means "the way of the gods." Very fitting for our favorite glamazon!
Want to see more? Follow OnSugar blog Blaq Vixen Beauty now! And don't forget, you can start a blog of your own, too. Just create your own site and share your own beauty tips. You could be featured right here on Bella.