Short Hair Trend 2013
Hollywood Thinks You Need a Haircut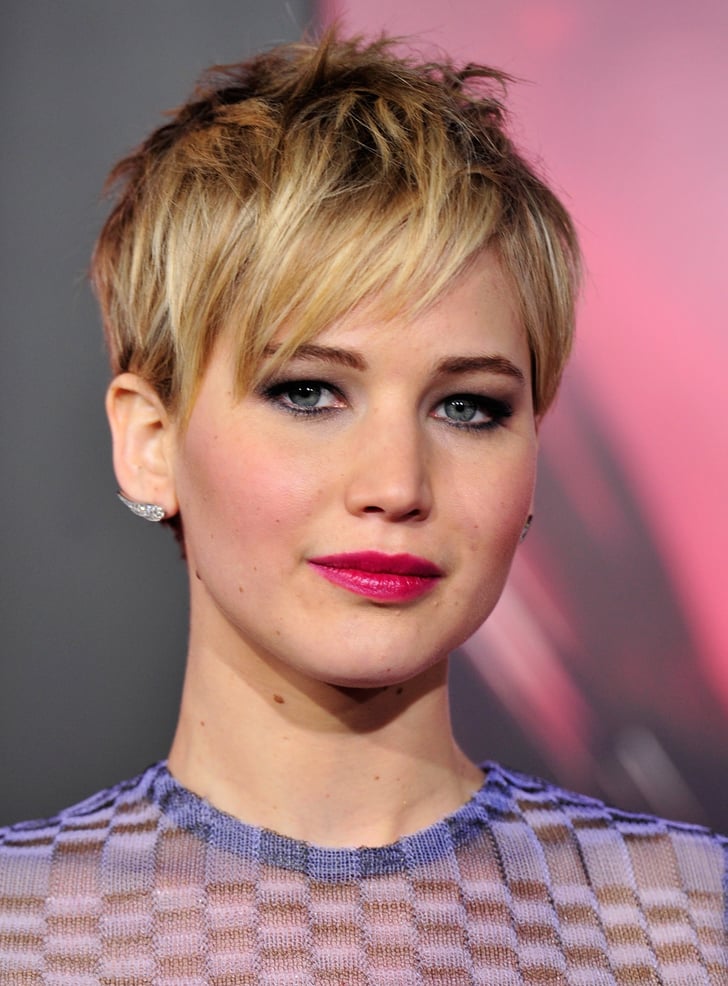 If you haven't noticed, Hollywood has been trading in its long, flowing locks for chic, short hairstyles. From Beyoncé's epic hair reveal on Instagram to Jennifer Aniston's bob and, most recently, Jennifer Lawrence's pixie, now's the time to try out a new look. If you're scared to go for the big chop, we caught up with Herbal Essences Celebrity Stylist Charles Baker Strahan to hear his thoughts on the new short hair trend.
"There are a number of reasons why stars are cutting it all off," Strahan says. "I think the first reason is to achieve a fresh new look that stands out among everyone with the same long, wavy hair. A short cut instantly makes you stand out — it draws attention to your facial features and makes them even stronger." Another reason to go short? "To revive the health of hair from all the styling, heat, and color damage," he says.
But figuring out what looks best on you comes down to your face shape and bone structure. "The first thing to remember is that the shorter the hair, the more it draws attention to the face and the features," Strahan explains. "The more balanced and symmetrical your face is, the shorter you can go. Fuller faces can use the length around the face, so make sure hair falls below the chin to help elongate. Narrower or longer faces should have lengths that hit at or just below the cheekbones, and adding sweeping fringes can also help soften the look. Long bobs that hit at the collarbone are generally universally flattering and are a great place to start for the faint of heart."
A short cut can also make styling your hair a lot easier than with longer lengths. Since the cut is more clearly defined, you can "let the cut do its job," as Strahan says. "The best thing to keep in mind is to not try too hard. Minimal drying and styling in most cases is best. Creams like the Touchably Smooth Anti Frizz Crème ($6) are great go-to products to help define your shorter pixies and seal in a smooth finish without weighing hair down."
One thing we've learned from Jennifer Lawrence is that a great pixie can actually be quite versatile. From sleek and smooth to textured and piecey, there are plenty of looks to try. All you have to do is book that hair appointment.