Short Hairstyling Tips: How to Style Hair Like Halle Berry
How to Style Short Hair: Tips From Halle Berry's Stylist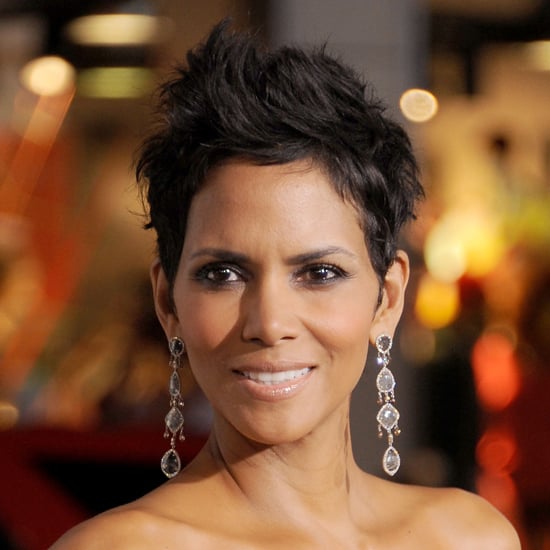 No question about it, Halle Berry has the most envied pixie in Hollywood. Her cut is always perfectly tousled to appear undone. But it's a major misconception that short hair is a simple wash-and-go style. If you're rocking cropped strands, celebrity stylist Neeko (who styled Halle for the Cloud Atlas premiere) has a few suggestions to make your daily hair routine an easy encounter instead of a drawn-out ordeal.
If you have a great cut to begin with, you may be able to pull off Halle's "disheveled pixie" in 20 minutes or less. Start by mussing up dry hair with a blow dryer and your fingers. Then use a product like Bumble & Bumble Thickening Lotion ($20) to achieve height on top. "The trick of getting short hair to stand up is creating a great base," Neeko says. "No teasing of the hair, but using root-thickening products." Finish the look by molding hair into a piecey pattern with a flat iron.
Luckily, the list of products needed for short hair maintenance is, well, short. Neeko recommends keeping a leave-in conditioner on hand to separate strands. To spike hair upward or slick it down, use a pomade. But achieving an even faster second-day style may require a trip to the home decor department. "I always suggest just sleeping on it, using rayon or bamboo sheets and pillowcases," Neeko said. We might not be able to live like Halle, but with practice, anyone can get close to her hair.