Should Kids Be Allowed to Wear Makeup?
Should Little Girls Play With Makeup?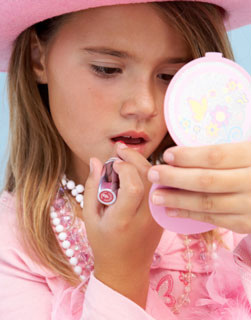 Lots of little girls like to apply lip balm or play with toy makeup. But what should we do when little girls want to wear makeup for real? Moms are often the ones who are conflicted on the issue, but recently a dad has also weighed in. It's interesting to get a male point of view about the issue, because the dad seems entirely uncomfortable with all makeup — even kiddie "beauty" kits. What's your take? Would you let your daughter play with real makeup, faux makeup, or no makeup at all?