Showgirls Nomi Malone Halloween Costume
Halloween Costume Idea: Nomi Malone From Showgirls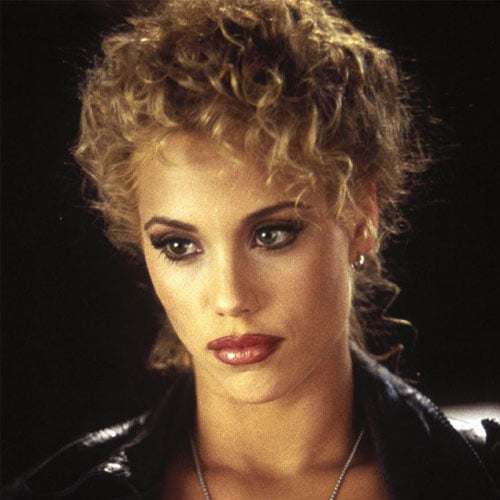 The costume: Nomi Malone
Showgirls has become a cult classic since its 1995 release, and with good reason. Not only does the cheesy flick have some pretty memorable scenes (Elizabeth Berkley and Kyle MacLachlan thrashing in the pool comes to mind), but it also has some pretty memorable quotes. Ver-sayce, anyone?
Hair and makeup: It's relatively easy to transform into Nomi. Start by wearing a curly wig in a light brown or blond hue. For a '90s effect, be sure to wear obvious brown-toned liner on the outer portion of the lips, topped off with a similarly colored glossy lipstick. Finish with a very smoky eye and highly defined brows — and don't forget the full-coverage foundation.
What to wear: Sparkles, feathers, leather. Basically, anything skimpy goes for this one. But if you want something a little more tame, go with Nomi's Stardust audition ensemble (seen in the widget below).
Take it to the next level: To put your Nomi look over the edge, be sure to wear some pretty serious nail art. Nomi, after all, does her own nails.