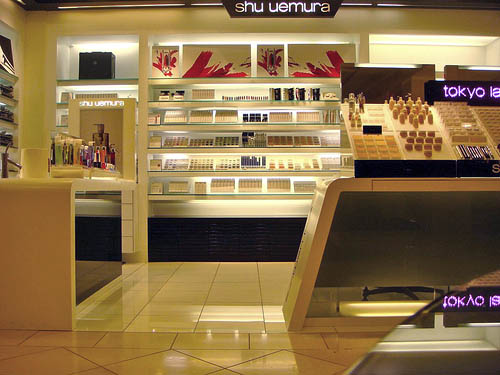 As just reported, Shu Uemura products will be leaving American stores in the near future. (How do you say "huge disappointment" in Japanese?) A lot of you had questions about what this means for fans of the brand, and we've found answers. For the scoop, keep reading.
Should I stock up on my favorites now?
If you've been wanting to try out certain products in person, now's the time. You don't need to hoard eyelash curlers, though; ecommerce will allow you to shop online.
Will the products go on sale before they go away?
Sorry, bargain hunters. No dice.
Will I still be able to get my favorite items?
Yes, but only online at shuuemura.com. The cosmetics and skin care will be phased out of department stores, and the brand's boutiques will be closing.
Is this the end of Shu Uemura?
Not at all. The brand will continue to be sold in stores in Japan, for instance, and new products will be available online in the United States.
What about the Art of Hair collection?
Shu Uemura's hair care line is unaffected by this change, so you'll still be able to find Art of Hair in salons. Everything else — skin care, lashes, and color cosmetics — will be leaving stores.
Source: Flickr user Jerome