Shu Uemura's New Disco Ball Eyelashes
Disco's Back . . . For Your Eyelashes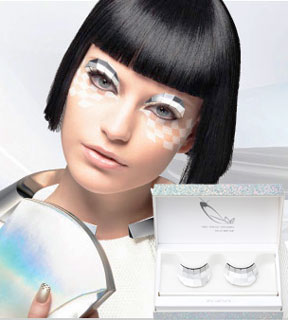 Shu Uemura can ring our bell any time because the brand's shiny new disco ball eyelashes are totally cool. Making a debut this season, the company is taking us all back to Studio 54 with what are basically disco balls for your eye area.
The lashes are called Neo Reflectors ($65), and they promise to give a "mirror shine effect for outstanding cyber-chic eyes." It's an extremely fun idea, though we get the feeling you might walk around blinding yourself and others. Also, we may be wrong about this, but mirror lashes could potentially be rather heavy.
What do you think of the latest offering from Shu? Would you consider giving these a try while dancing away to "The Hustle," or do you prefer to leave them to the Lady Gagas and Harajuku girls of this world?