Silicone Breast Implants Still Considered Safe 2011-06-23 11:24:06
Despite Risks, Silicone Breast Implants Still Considered Safe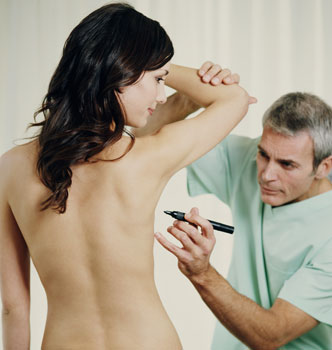 Almost 20 years ago, silicone-gel breast implants were taken off the market due to claims they caused autoimmune disorders. But in 2006, after these claims couldn't be backed up to solid evidence, silicone implants became available again.
And now that five years have passed, the FDA is saying that while silicone implants are still safe, they come with risks. Some of the most common are hardening around the implant, reoperation implant rupture, asymmetry, wrinkling, scarring, infection, and pain.
Because of this, the FDA notes that women need to understand silicone implants are not meant to be forever, as the chance of problems increases the longer the implants stay. In fact, one in five women who get silicone implants for breast augmentation purposes has to have them removed within 10 years. And for those who receive them for breast reconstruction, one in two needs them removed within 10 years.
"Despite frequent local complications and adverse outcomes, the benefits and risks of breast implants are sufficiently well understood for women to make well informed decisions about their use," the FDA said. Do you think that silicone implants should still be on the market?