Silicones, Sulfates, and Alcohol in Hair Products
Silicones, Sulfates, Alcohol: Does Your Hair Need Rehab?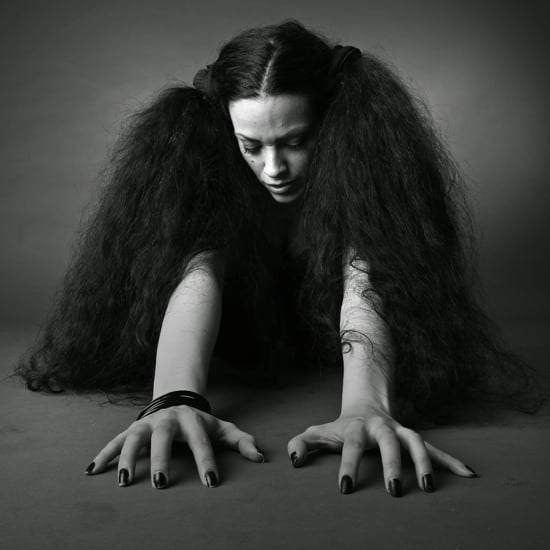 Alcohol. Sulfates. Silicones. Is it time for your hair to go into chemical rehab? Each of these common ingredients has a purpose, but they can also be overused, causing the hair to act out. Get educated on what's in your hair products and figure out a few simple solutions for better strands when you continue reading.
Silicones
Variants of this chemical can identified by the suffix -cone or -xane. Silicones cover the hair shaft to create a force field, making your hair shiny and easy to comb — which can be a good thing. But in reality, this smooth operator can form an impenetrable coating that locks out nutrients over time, warns Fabian Lliguin, seasoned hairstylist and CEO of organic brand Rahua.
One way to get rid of silicone buildup is to use a clarifying formula in between regular shampoos. You can also try using lighter oils instead, which will give you the same slip and sleek look but with added nutritive properties.
Sulfates
So you like lots of bubbles. Well, the sulfates (sodium laureth and ammonium laureth) that create the lather you love could also be drying out your hair and scalp. The reason is because sulfates can strip the hair and skin of natural oils in exchange for that coveted squeaky-clean feeling.
Instead of using a foaming shampoo daily, opt to wash with conditioner every other day to replenish moisture. Another alternative is to turn to your cupboard and use baking soda and apple cider vinegar as a shampoo replacement. This no-poo method is ideal for women with curly or color-treated hair.
Alcohol
Alcohol helps your favorite styling products last longer and remain bacteria-free. But it may also dry out your hair's natural oils once it evaporates. Alcohol is also a popular ingredient in volumizing hair aids because it steals moisture to create bigger, fuller hair. The solution? Look for products with natural preservatives and switch out gels and hair sprays for organic options.
Rehab
Giving up anything good isn't always easy, and your hair might lash out for a bit in the form of limp, greasy strands. To make the transition, Lliguin recommends adding in an extra wash and a leave-in conditioner to your weekly hair regimen. Soon your scalp will adjust, and you'll be left with light, moisturized hair.
Source: Flickr user gagilas