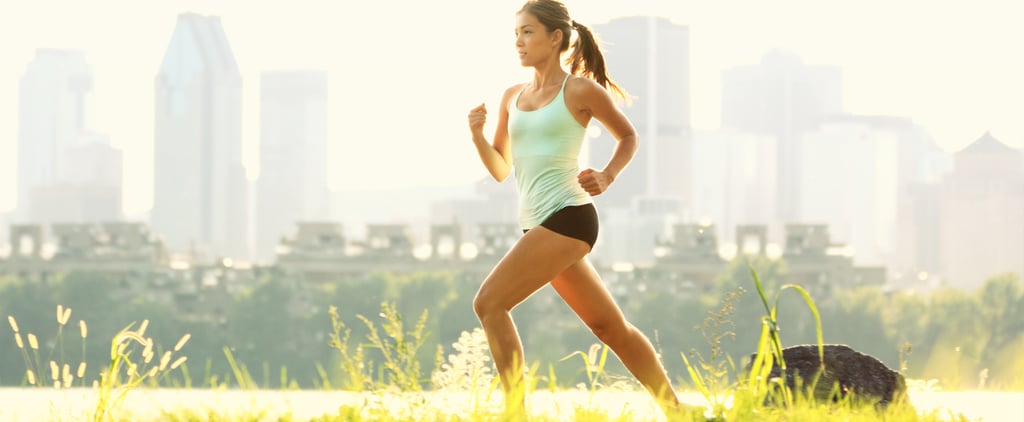 Fitness expert Kacy Duke explains the important connection between exercise and healthy skin.
Many of us can attest that fitting a workout into a jam-packed day can be tough, but the benefits of exercise extend beyond physical appearance and can also improve the look of our skin. As a fitness expert, trainer to the stars, and member of the Simple Advisory Board, I believe in a holistic approach to skin care — what is left out is as important as what is put in.
A new survey from Simple Skincare asked women how lifestyle and environment impact their skin health. The survey uncovered surprising truths about the health and appearance of women's skin. Turns out, about three in four women (72 percent) are actively trying to exercise regularly, but only half of all women are aware that exercise can influence skin health for the better. There is a very important link between your physical well-being and skin health: exercise increases blood flow and helps flush toxins out of your system. Plus, exercise tones muscles and reduces stress, all of which contribute to an improved overall appearance.
And while about half (53 percent) of all women never touch the gym's machines or free weights (Why not?! Regularly exercising with weights helps build muscle, which then revs up our metabolism to burn calories, even while resting), those pieces of high-traffic gear can be breeding grounds for dirt, oil, sweat, and bacteria. Make sure your skin is clean before and after workouts by using Simple Oil Balancing Cleansing Facial Wipes. They help control shine, refresh skin, and are great on the go.
Want another reason to take your skin care routine seriously? Check out this time-lapse video depiction of what a busy city lifestyle can do to skin in just 14 days. Get more holistic skin care tips and product recommendations from the Simple Advisory Board by using the Simple Skin Forecaster tool, and join the #KindToCitySkin conversation at @SimpleSkincare on Twitter!
Photos: Shutterstock and Getty/Atsushi Yamada