Skin Moles Linked to Reduced Aging of the Skin
Got (Lots of) Moles? You Might Age Better, Then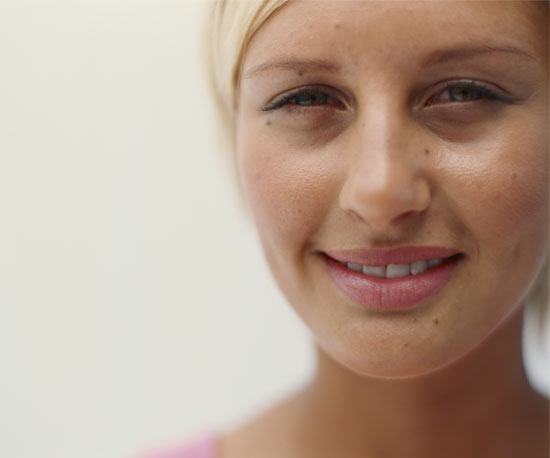 If you have lots of moles, here's a spot of good news from the UK. A recent study conducted by researchers at Kings College London found that people with a higher percentage of moles actually age better. It seems that not only do moles create a more youthful appearance, but those with a larger percentage of moles (the average person has around 30 to 40) appear to be less apt to experience signs of aging skin, like wrinkles and age spots.
While the reason is unknown, scientists think it might have something to do with the way DNA strands are made up within one's genetic coding. It's also believed that the multiple-moled are blessed with some sort of natural exfoliation system within the skin.
But the bad news is that people with a greater amount of moles are more likely to get skin cancer — and other types of cancer. So while you layer up on the sunscreen, make no bones about it: the study also found that people with a greater amount of moles have better bone density. Whee.