Skincare Advice From LA Facialist Marc Edward
Everyone Needs Serums, Says This Skincare Guru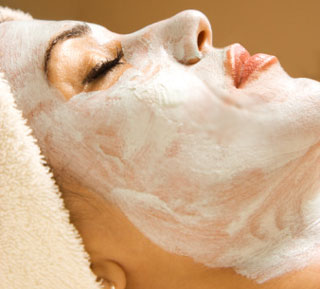 During his career as an esthetician, Marc Edward has performed literally thousands of facials. No surprise, then, that he has great advice on what kind of skin care actually works, and smart tips for soothing skin sensitized by cold weather. To check out his tips, just keep reading.
If you could only recommend that people use one skincare product, what would it be?
I would recommend something that's going to give the skin more hydration, because almost everybody — whether you're 18 or 118 — is going to be dehydrated. Everyone — no matter your age, no matter where you live — can benefit from a hydrating serum. The best would be one that has hyaluronic acid, like my Hyaluronic Hydrating Serum ($60). It's a hydrating agent that can hold about 1,000 times its weight in water. A lot of people will say they don't need hydration because their skin is oily, but just because your skin is oily, that doesn't mean it's not dehydrated. It just means that you've got surface sebum.
Is there anything else that's a total necessity?
People should also be using an under-eye cream, because the skin under your eyes is only as thick as a sheet of tissue paper. The skin on the rest of your face is as thick as four sheets of paper, which is still pretty thin, but your under-eye area requires special attention.
If people are experiencing dry, flaky, red skin from cold weather, what can they do to relieve it?
Use something with a lipid, like a lipid-based serum. Then you need to layer a cream on top of it. If your skin is really dry, you need to be using two moisturizers: a hydrating or lipid serum, and a cream. You have to layer two products, or it's not going to help with the dryness and the flakiness.