Sophyto Skin Care Line Debuts at Sam's Club
In the Club: Natural Skin Care Goes to the Warehouse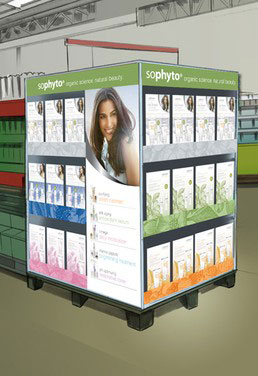 Are you in a membership club? Now while picking up 20-pound boxes of Fritos, you can swing by for all-natural skin care, too. This month, each of the 150 Sam's Club warehouse stores will debut Sophyto, a vegan skin care line.
Free from fillers, parabens, binders, dimethicone, and essential oils, Sophyto products were originally only available in medical spas or through dermatologists. At $30 for the three-product Daily Renewal Kit and $35 for its Antiaging Care Kit, the organic line is reasonably priced.
A green-leaning beauty line in Sam's Club is a pretty big deal, considering the chain's colossal size. "For a long time we have been interested in expanding health and beauty," Sam's Club's Sonya Gafsi told WWD. "It is an opportunity area that is underdeveloped in the club channel, but it was important to incorporate a holistic vision of wellness, one we want to develop across the club." We're excited to see organic skin care become more mainstream. Because where one mega-retailer goes — especially one owned by Walmart — more are likely to follow.