Spring 2009 3.1 Phillip Lim Hair and Makeup
Multiple Personalities Surface at 3.1 Phillip Lim Phillip Lim, known for his powers of organization, gave NARS Chief Makeup Artist Ayako a turquoise swatch and a copy of the famous Steve McCurry photo Afghan Girl as inspiration for the looks of his Spring 2009 show. Backstage, Ayako walked me through it.
With her fingers, she applied The Multiple in Cap Vert — a shimmer-less bronzer stick that won't be available until Spring — to the forehead, temples, the bridge of the nose and under the chin. Though she added a little shimmer later on, Ayako warned that shimmer "only works on perfect skin. It settles into big pores and highlights wrinkles." She rubbed a forthcoming lipstick shade called Shrinigar on the mouth, a shimmery rose I swept across my notepad to remember (though I really wanted to sweep it across my mouth). On eyes, Ayako used new cream versions of Orgasm and South Beach blushes on the lids with eyeliner in Kitty (the turquoise) followed by Black Moon. After smudging it all together, she coated models' eyes with NARS black mascara.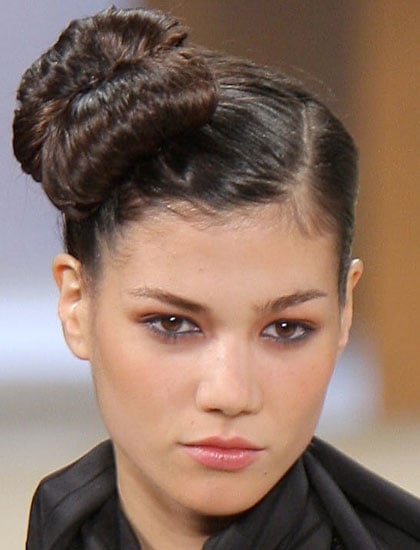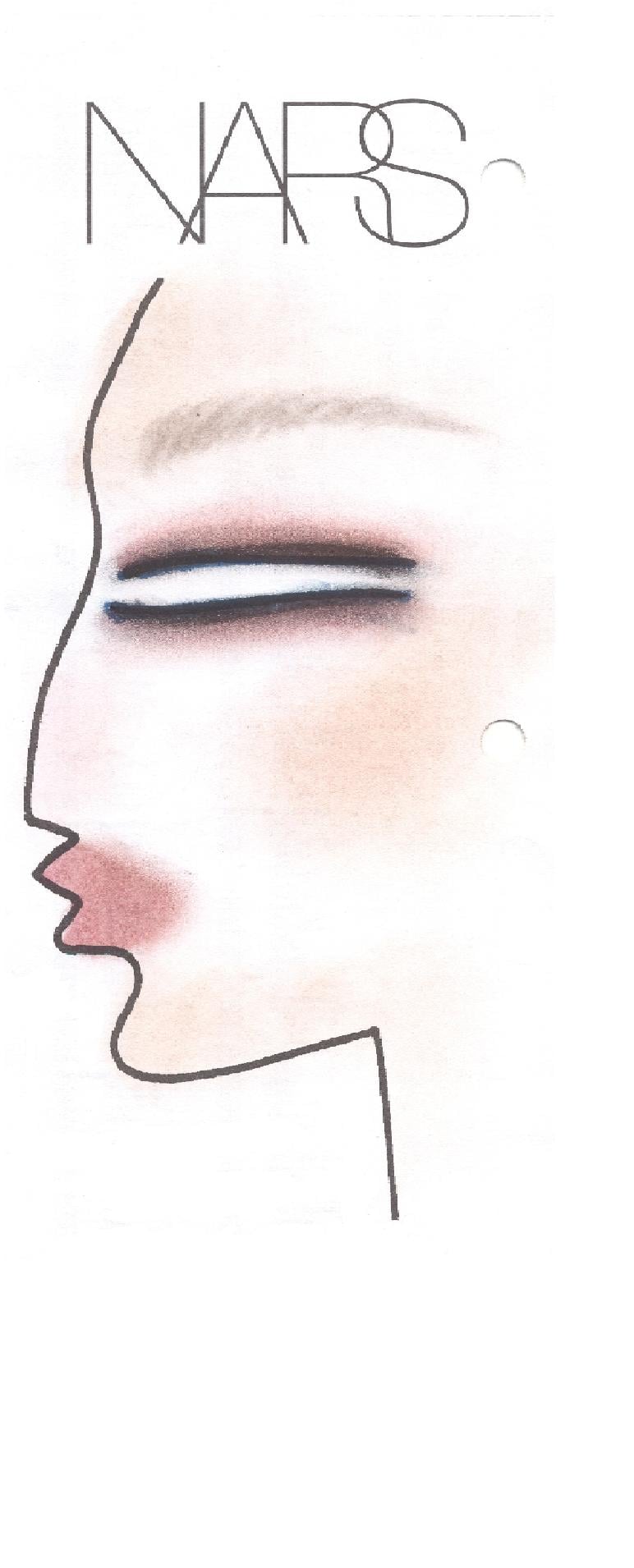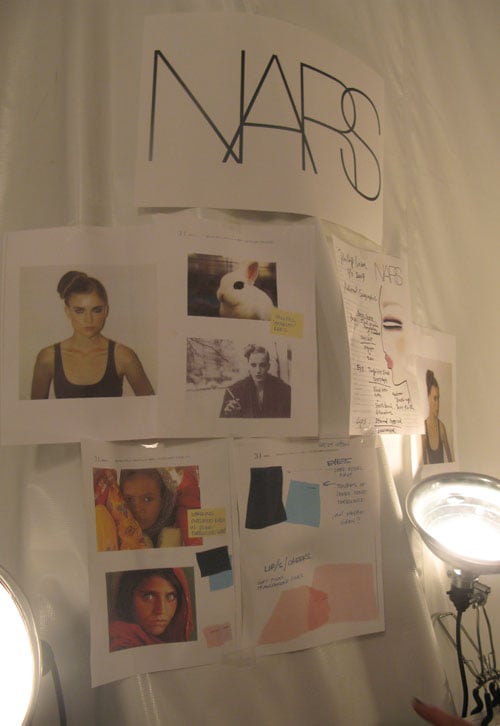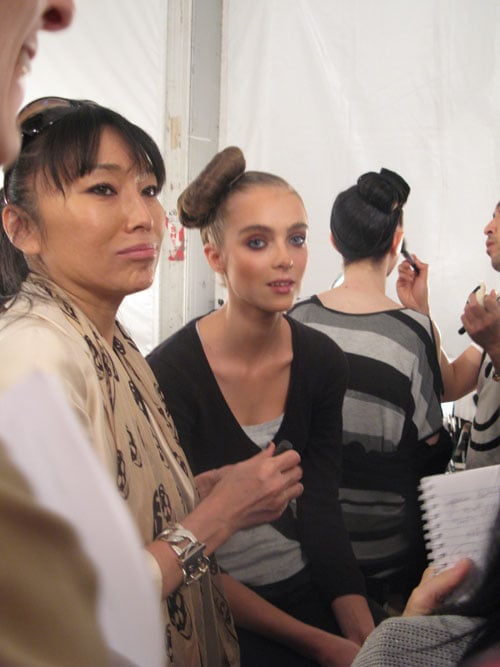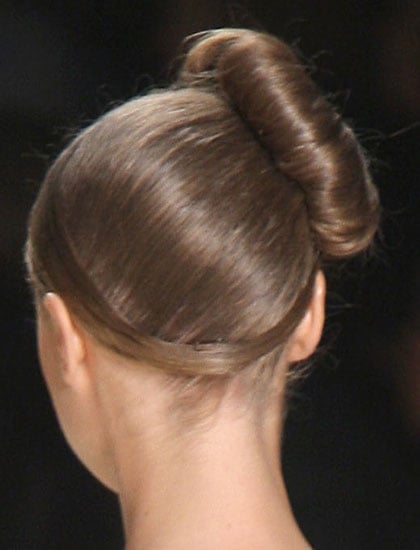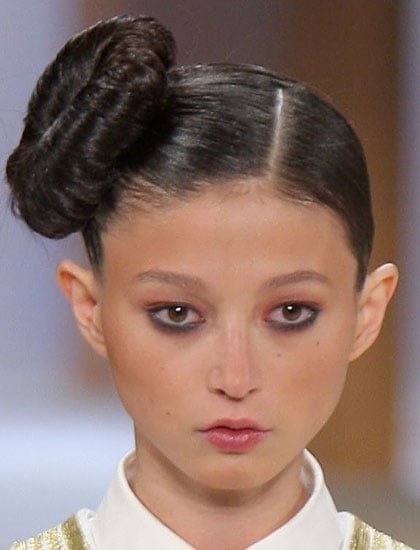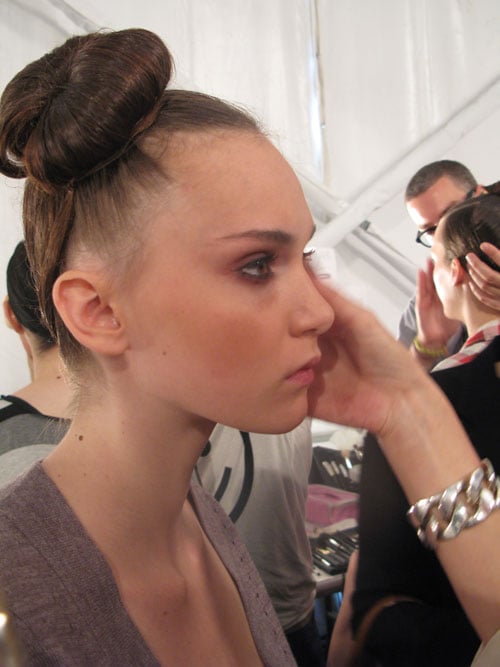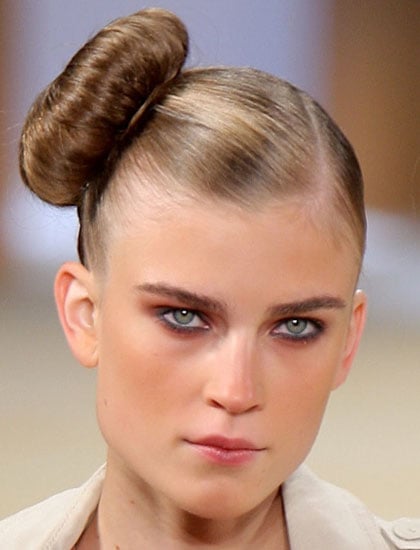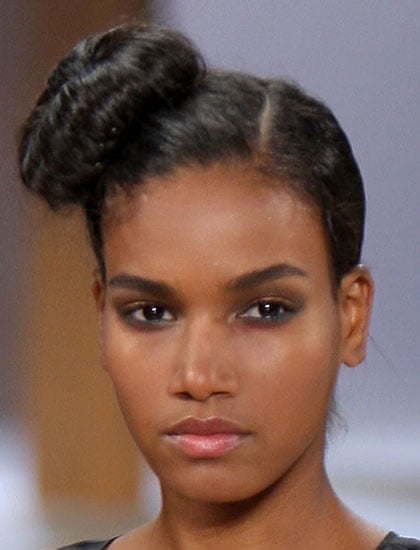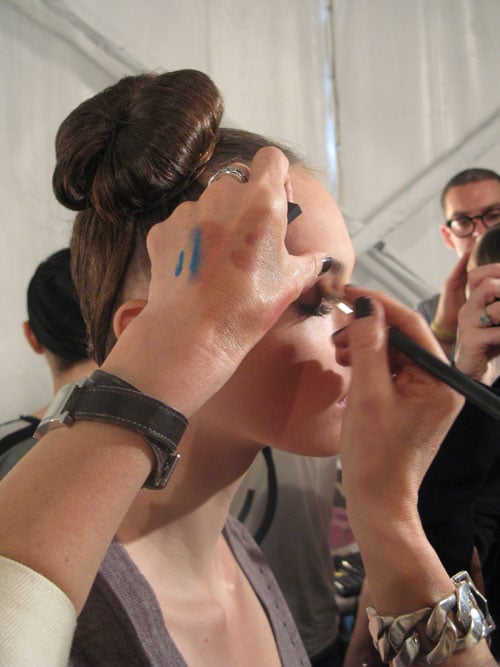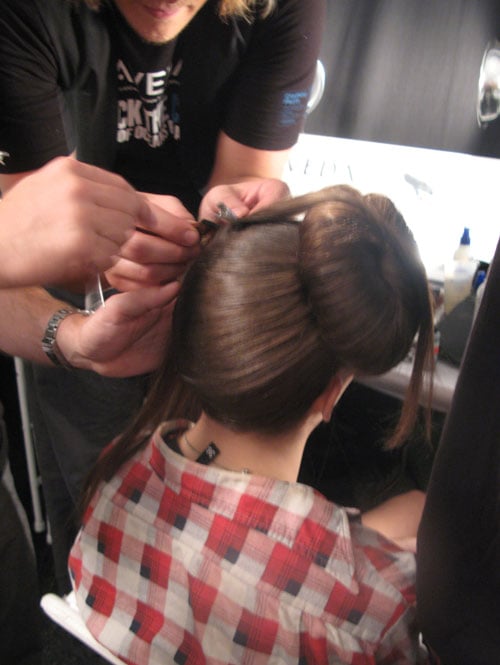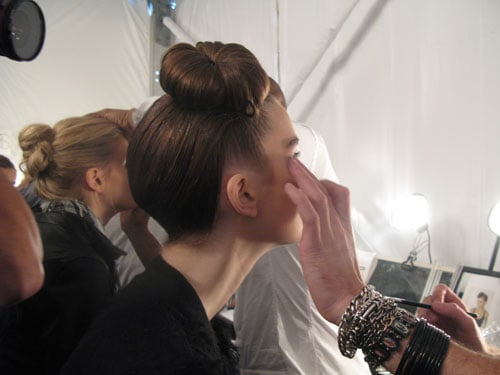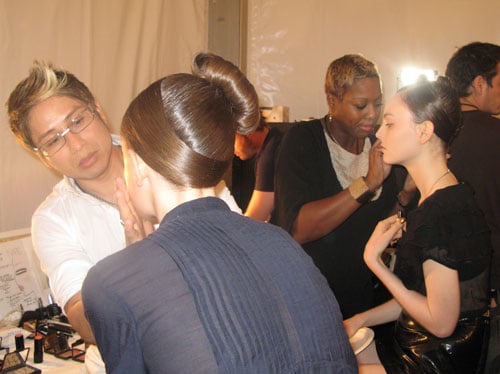 To find out about the hair,
.
The look was topped off by Odile Gilbert's topknots, created with a ton of pins and Aveda Air Control Hairspray. The piece of hair wrapping around the back of the head came out of necessity—Gilbert wanted a severe side part and had to get that hair out of the way. And you thought it was just to look fancy...