Spring 2009 Fashion Week Nanette Lepore Hair and Makeup
Rich Hippie Hair at Nanette Lepore Hey Jimmy Paul, Serena van der Woodsen called. She wants her hair back! At Nanette Lepore, Bumble & Bumble hairstylist Jimmy Paul created a look that was very similar to the one Serena wore to Blair's party on Monday night's episode (if you got a perfect score on the quiz, you know this). So get excited: not only do you get to find out from a master how to have Serena hair, you can now tell people you're inspired by Nanette Lepore's Spring 2009 runway — not, um, a teen soap opera.
For this look, which Paul described as "boho, hippie inspired," Paul began with natural waves enhanced by Bumble & Bumble Surf Spray. "If a girl's hair is fine, we're using a curling iron. If she has very fine hair, we'll put in more Surf Spray at the roots to enhance the wave before curling it. If they come with waves that need a little help, we're doing just the Surf Spray. If a girl has dry hair, we're using Styling Balm on the ends. It's meant to look very natural." And the braids? "To open up the face, we're putting one on either side with a middle part and a few random ones. Some models have buns to show the details on the back of the clothes. It's a little haphazard, a little off-center, braided, and looped around with a few bobby pins. It's supposed to look very beachy, like a girl did it herself." So what is the best way to do it yourself? "It's easier to coax the wave out of wet hair, so spray in some Surf Spray, more towards the middle and the ends. It's supposed to be fuller on the ends and flatter on top. With a curling iron, concentrate more on the ends, you don't have to go all the way to the root." Throw in some braids and you're golden.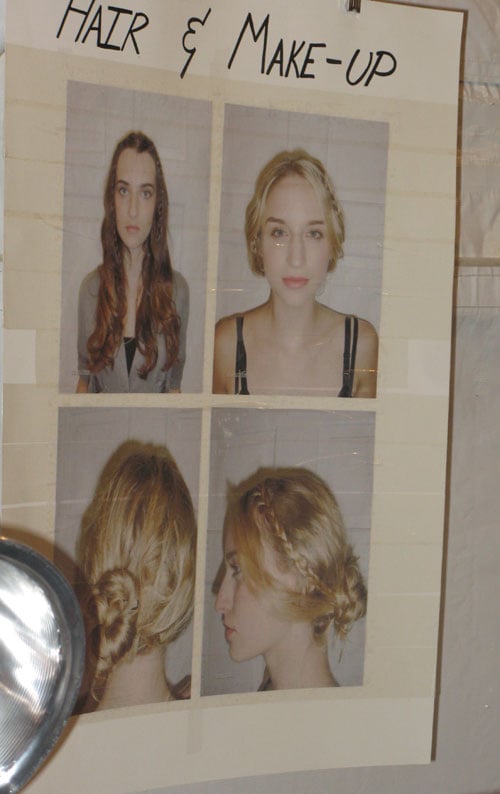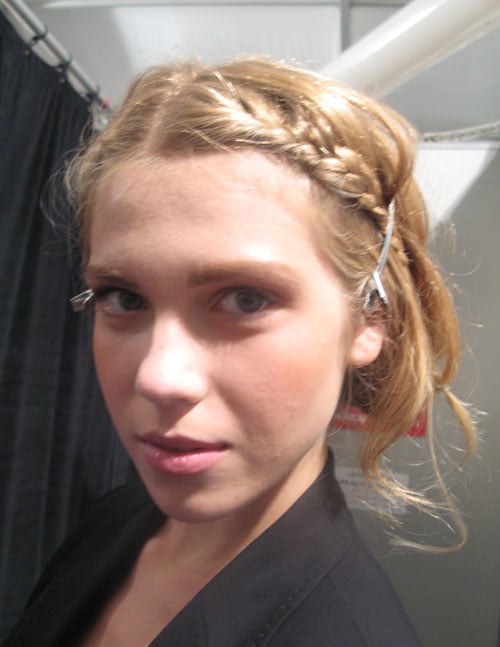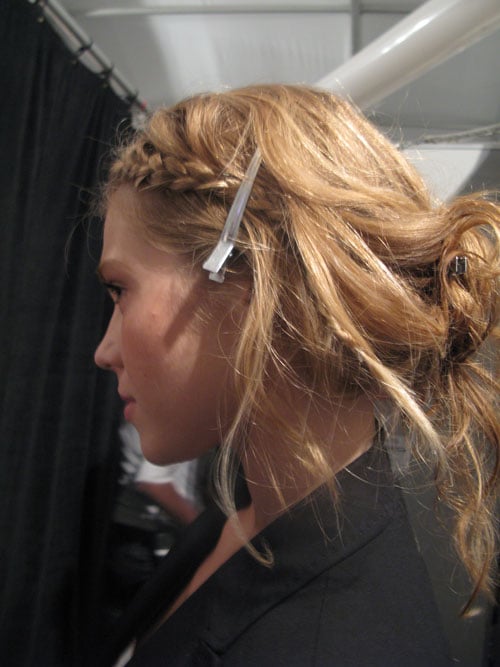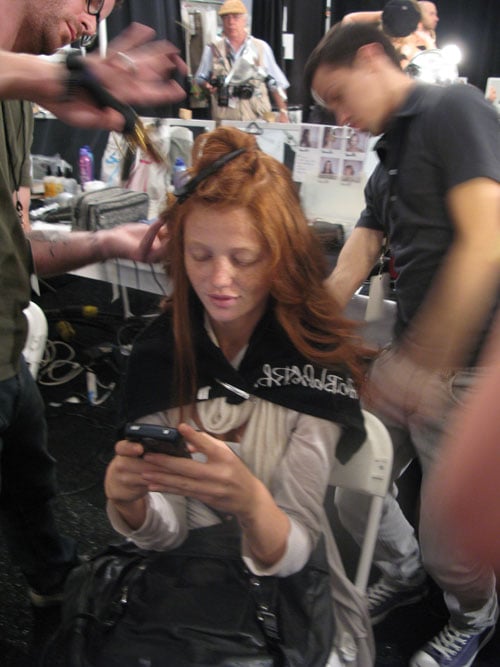 To see more backstage photos from Nanette Lepore,
.