Source: POPSUGAR Photography / Mark Popovich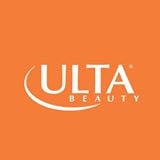 With Beauty's Biggest Event here, it's the perfect time to refresh your Spring look. We've partnered with Ulta Beauty to bring you a daily challenge aligned with their 21 Days of Beauty calendar. Follow along daily, and check their calendar to find a different Beauty Steal every day at up to 50% off products from your favorite brands.
Like clockwork, the approach of Spring means an influx of new beauty trends. And while they're inspiring and fun, they can also be a little overwhelming. Our solution? A challenge. This month, we're daring you to take things up a notch by following along with our 21-day beauty calendar. It's the perfect opportunity for you to test the waters with new trends and products — minus the stress. Everything from deep cleaning your face to rocking the season's hottest eyeliner trend is fair game. Stay up to date with a small challenge each day for three weeks, and you'll be feeling fresh faced and energized right in time for Spring.