Spring Eye Makeup From Target
On Target: Shimmer in Spring Eye Shadows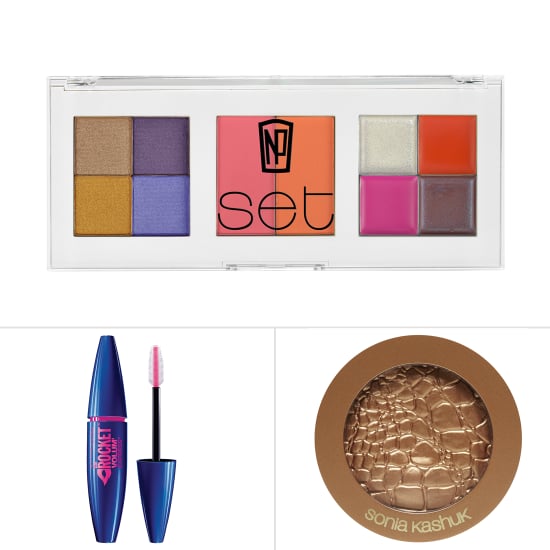 Freshen your Winter makeup with new Spring eye shadows fromTarget. It's time to take color all the way with bright hues and shimmering shades that will have eyes looking vibrant. And the eyes have it this season with shadow trends including sweet pastels and shadows that glitter. Here are a few tips and tricks for pulling off the perfect Spring look:
Create a sexy and luscious lash look by priming lashes with clear brow set and then topping with a coat of black mascara, like The Rocket Volum' Express from Maybelline. Lashes will look like they've just emerged from a Spring shower.
Pastels are so chic this Spring, making this collection of shadows, blushes, and lip glosses from NP Set perfect for taking with you everywhere you go. Layer on the shadows to create shimmering eyes that sparkle this season.
Finish the perfect Spring eye with a touch of bronzer, and then dust all over for a fresh, sun-kissed look. Apply in the shape of the number "3" on either side of the face, starting just above the eyebrow, then dusting the cheekbone, and ending along the jawline at the chin. The new line from Sonia Kashuk has the perfect shade to finish any face.