Spring Nail Art With Target
On Target: Sweet and Flirty Spring Floral Nail Art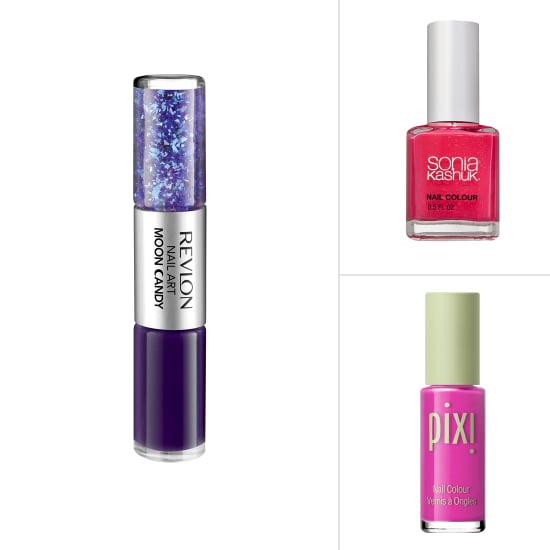 It's time to get creative and bling your nails with easier-than-you-think floral nail art. If you've been afraid of trying this fun trend, Target has the tools to help make it happen. From sparkling glosses to vibrant nail-art pens, here's how to rock a pop of floral nail art:
Just do it: Not feeling like going all the way? Simply pick one nail to adorn. Go with your pinky or pointer, which keeps this look perfect for even the office.
Layer it on: First give nails a coating of solid polish to create the base for the floral nail art. Use a cream or white shade for a fresh start.
Dot it: Pick one shade of gloss for creating small flowers, dotting the polish on dry nails in a star shape. Make two to three small star flowers per nail.
Sparkling petals: Use another color of polish or a sparkling shade to add dots to the center of the dried stars, finishing the floral nail art.
Cover it up: Finish the floral nail art with a layer of clear gloss that will capture everyone's attention.