The Stuff in Beyonce's Hair at the Grammys 2010-02-01 12:00:00
Wondering What Was in Beyonce's Hair?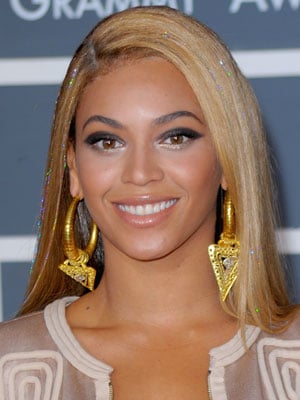 Well, wonder no longer. Kimberly Kimble, the stylist who created the look, says that she worked Bella Via Hair Glitz (prices vary) into Beyonce's hair. I thought the metallic ribbon strands were actually Bling String, but it appears the tinsel in question was something a little more high end. And why the sparkle highlights? Kimberly says she added them as an accent to match Beyonce's Minx manicure. So there you have it.