Stylish Knitted Headbands
Everybody in the Cold Gettin' Cozy: Stylish, Knitted Headbands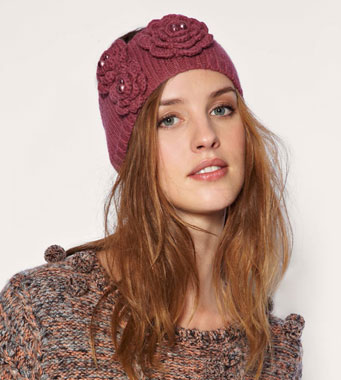 Whether you love precipitation of all sorts (like me) or you scowl at the thought of yet another snowstorm, one easy way to liven up any dark, damp day is with a stylishly warm knitted hair accessory.
This Alice Hannah Knitted Headband ($24), for instance, will keep you from looking like a drowned rat, all while providing a pretty feminine touch to any ensemble. From the oversize and bedazzled to the downright dainty, here are a few fun finds that can take you from commute to office with ease.
Just because it's cold and rainy or snowing up a storm doesn't mean you have to look like a drowned rat while traveling to and fro.