Sure, Summer is not all sunflowers and margaritas; melting makeup and sunburns are just a few of the drawbacks the season brings. But we've got both the good and bad covered in this ultimate Summer beauty guide. Click through to get our best hairstyle ideas, seasonal skin care tips from the pros, bikini season troubleshooting, and more.
Source: IMAXtree [1]
Self-Tan the Right Way
Thanks to streaking, blotchiness, and those weird orange results, tanning from a bottle can be a daunting task. But with a few self-tanning tips [2] up your sleeves, you'll love your beautifully bronzed glow.
Discover Your Perfect Pedicure Shade
Your pedicure is just as important as your manicure in Summer, so brighten up your toes with one of these sandal-approved polish hues [3].
Pick a Bold, Bright Manicure Hue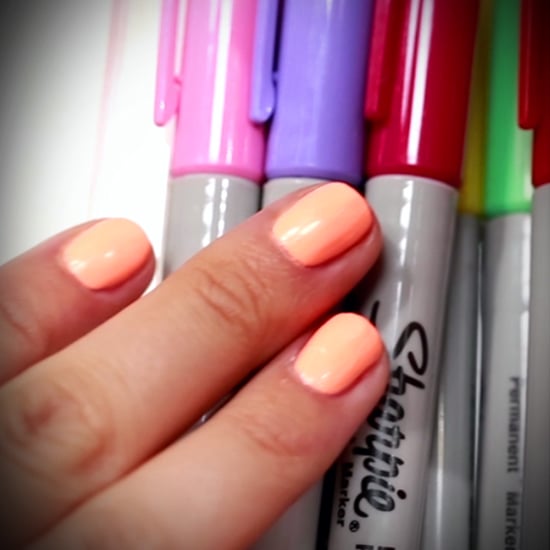 When it comes to Summer manicures, bold and bright shades always do the trick. These seven shades fit any budget and look great whether you're headed to the office or are gearing up for a fun night out.
Explore a Bevy of Summer Hairstyles
You'll never run out of Summer hairstyle ideas [4] with this ultimate guide that includes pixies, ponytails, beach waves, braids, and more.
See Our Beauty Editors' Picks For Summer
When the seasons change it's time to revamp your skin care and makeup routine, add in some of our editors' favorite products for warm weather [5].
Source: Flickr user Kris Krug [6]
Learn a Fishtail Braid
Finally master the fishtail braid [7] with this easy step-by-step tutorial (with pictures).
Source: Caroline Voagen Nelson [8]
Get Sunburn Relief in an Instant
Covering up a sunburn and not irritating your skin can feel almost impossible. There are a few things you can do, though, if you've felt the burn. Hydrate with the right moisturizer, protect yourself with a nonirritating sunblock, and cover it up with makeup that won't make your irritated skin sting.
Test Out a Romantic Braid
Whether you're planning a wedding [9] or just attending, this half-up hairstyle tutorial [10] is ideal for a formal fete.
Source: Caroline Voagen Nelson [11]
Change Your Skin Care Routine
Should you use a toner to combat oil this season? Discover your derm-approved skin care routine [12] for Summer.
Get a Mole Check
Since you'll be spending a lot of time in the sun for the next few months, it's a good time to get a skin check to make sure all your moles are cancer-free [13].
Fake Great Legs
It's that time of year to show more leg in your shorts and miniskirts. But first, make sure gams are at their best with a few easy makeup tricks. Your legs will appear longer and leaner, yet you won't have to set foot in the gym.
Discover Beach Bag Bargains
Pack your beach bag [14] with these budget-friendly items that will help you stay cool when you're sunbathing by the sea.
Stave Off Razor Burn
Bikini season means your most sensitive areas are exposed, but sidestep razor burn [15] with a few professional shaving tips.
Make Your Own Beach Wave Spray
Beach hair: it's effortless and sexy. When you can't get to the beach, though, texturizing sprays are especially helpful in achieving this look. But not all sprays are created equal. Whether you need to preserve your hair color, add shine, or want to test out a sea salt-free option, we have you covered.
Lie Out the Safe Way
From sunscreen tips to what snacks to take, learn everything you need to know to stay safe in the sun [16].
Learn a Beautifully Bronzed Makeup Look
Ever applied a touch too much bronzer? Never again with these glowing makeup tips [17] from a MAC Cosmetics pro.
Source: Caroline Voagen Nelson [18]