Summer Concealer Tips
Easy, Melt-Proof Concealer Tips For Summertime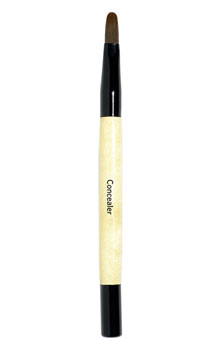 When the weather is humid, it doesn't make a lot of sense to slather on a full face of makeup. Unfortunately, unless the complexion gods look down upon you fondly, you might want to use concealer. To keep it from melting off, we've got a few tips.
Powder power: Wet a fine-point concealer brush and apply dampened loose powder to any blemishes. It actually looks better in the humidity.
Go light: Creamy concealers are more likely to cause problems when the air is sticky. Look for oil-free or lightweight formulas that won't sit on top of skin. Cover Girl Queen Collection Natural Hues, for instance, layers well without creating added texture.
Get 'proof: Want to defeat humidity? Waterproof concealers are the way to go. Amazing Cosmetics, Lancome, and Maybelline all have budge-proof options that will keep makeup from treating your face like its personal Slip 'n Slide.
Source: Flickr user angel with horns