Summer Hair and Beauty Trends 2013
6 Summer Nail, Hair, and Makeup Trends You Need to Know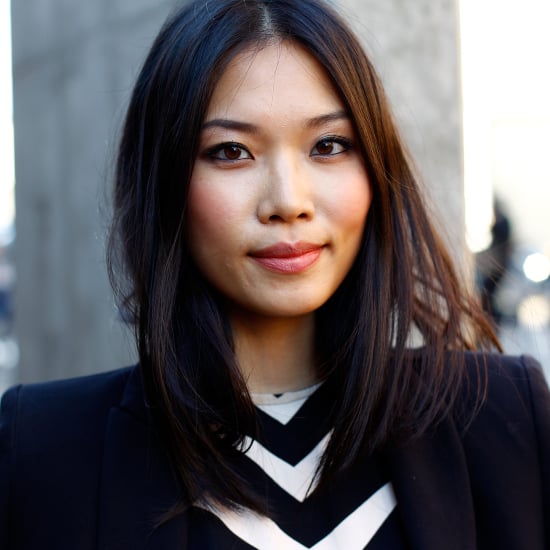 Although it is still technically Spring, it sure feels like Summer, which means we're already looking forward to our favorite trends of the season. But if you're still scratching your head on what's hot and what's not in terms of hair, nails, and makeup, never fear. We've rounded up all the trends you need to know about in handy list form, broken down by category. Ready to get schooled? Your guide is right after the jump.
Nails
Ocean blues: This season's polishes are looking to the sea for inspiration. Everything from a light blue, like Essie Mezmerised ($8) to an electric blue, like Jin Soon Debonair ($18) are all on trend.
Nail wraps: Not too steady with the polish? You're in luck — a bevy of companies are releasing lines of nail wraps, like these Nail Rock Jade Quail Wraps ($11). Just stick them on, file them down, and you've got an instant manicure.



Hair
Simple updos: Whether it's a classic ponytail or a fun, funky braid, a simple updo is all you need to know this season. The best part about these styles is that they can be dressed up or down depending on the occasion.
Hair color: Specifically red all-over color. Plenty of celebrities have adopted the crimson hue for Summer, including Dianna Agron and Rachel McAdams. But subtle balayage highlights are also hot for the warmer months, as the painted-on technique mimics your hair's natural highlights from the sun.



Makeup
Deep purple lips: Typically reserved for the cooler months, deep purple shades are popping up all over the lips of celebrities. This color looks best when paired with a nearly naked eye look.
Nude lips: On the flip side of the dramatic lipstick look there are the nude lips. Celebrities like Blake Lively and Jennifer Lopez have been spotting sporting this accessible lip look, and it's perfect for day or night.