Summer Hairstyles For the Pool
3 Summer Styles to Try Poolside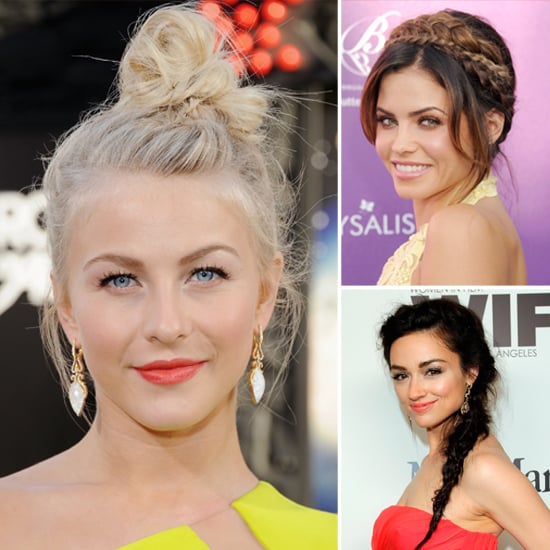 When you're headed for a dip in the pool, you need a hairstyle to protect your strands from chlorine overload. Buns, braids, and ponytails will all do the trick. Take note of these beach-ready styles on Julianne Hough, Jenna Dewan, and Crystal Reed for inspiration.
Julianne's imperfect topknot is simple to throw together as you wade in the water. Just make sure to keep a hair tie and pins in your beach bag to keep your bun in place.
Try a halo of braids (seen on Jenna) to keep longer hair from getting wet. Do this style on damp strands with leave-in conditioner, and you will have picture-perfect waves for a night out after a long day in the sun.
A messy fishtail braid like Crystal's is easy to do on wet or dry hair. Protect your strands from chlorine and chemicals by wetting hair before you hit the waves.