Summer Shaving Tips
3 Dos (and 1 Don't) of Summertime Shaving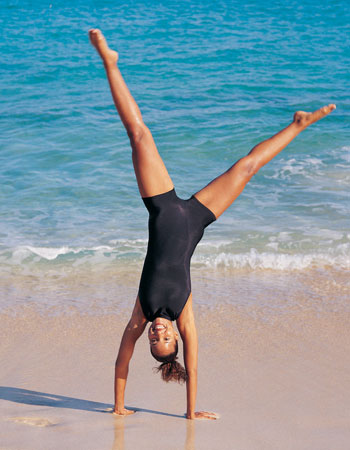 While a recent survey found that 58 percent of women fеаr bikini аnd leg stubble during the warm-weather months, hopefully very few of these women find fear in the actual process of shaving itself. Sure, multiple blades contained within a razor can look daunting, but when all is said and done, shaving produces instant results. And besides, shaving can also assist in "polishing" your skin, leaving behind a healthy glow.
So don't be afraid of the blade, but do:
Keep the skin relaxed during a shave: But in areas that are more difficult to reach or where hair grows from various angles, don't be afraid to pull the skin more taut to make it easier to move the razor around.
Make shaving the last thing you do: Hair that's been softened and plumped throughout the length of a warm shower is hair that's easier to shave. So the next time you step in the shower, wait until the very end to bust out that razor.
Use a razor with a pivoting head and multiple blades: For a smoother, closer shave, choose a razor that moves with the body. And as for those multiple blades, the reason they work so well is that they reduce friction on the skin. They also help lift hairs up, allowing the hair to be cut much nearer to the shaft. Try: Schick Quattro For Women ($12).
But don't:
Shave and then immediately head to the ocean: Jumping into the salty ocean water (or even chlorine in a pool) can irritate the skin. Instead, try shaving the night before swimming to avoid the ouch factor.