Summer Skin Care Tips
A Derm-Approved Skin Care Routine For Summer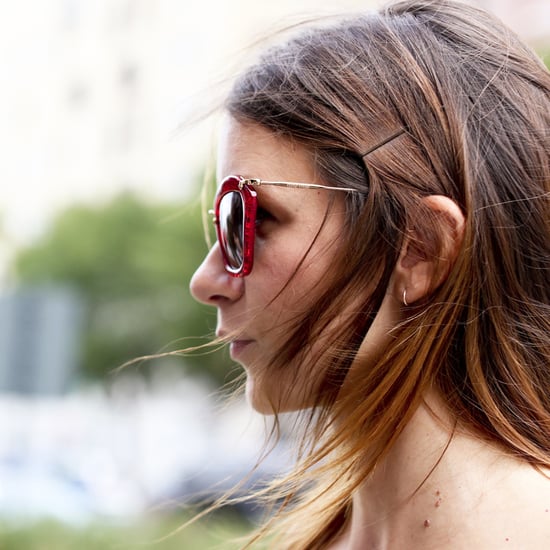 We all know that the harsh weather of Winter calls for a specific skin care routine, but Summer's hot, humid air also calls for its own approach to skin. "Due to the rise in temperature and humidity, a general rule of thumb is to switch from products with a heavier formulation to one that is lighter," says dermatologist Macrene Alexiades-Armenakas. On top of that, Dr. Alexiades-Armenakas advises visiting your dermatologist for a chemical peel to remove dead skin and unclog pores. Or you can also use an exfoliator to slough away the buildup. Get more of her expert tips when you keep reading.
Cleanse: Sweaty Summer days (and nights) mean you need a good hydrating cleanser on your bathroom counter. Dr. Alexiades-Armenakas recommends her 37 Actives Cleansing Treatment ($79), which contains a number of vitamins, organic antioxidants, and Pentavitin to lock in moisture for up to 72 hours. "So even if you don't have time to apply moisturizer, your skin will still be hydrated," she says.
Skip the toner: "I would skip toners all together," Dr. Alexiades-Armenakas says. "The basic ingredient is usually an astringent, which creates a sensation on the skin that gives a false sense of cleanliness." Instead, try cleansing and then immediately moisturize to seal in water molecules and maintain the skin barrier.
Sunscreen: Sunscreen should be applied year-round, but Summer is the season to include SPF as a part of your daily routine. In addition, it's especially important to reapply if you're taking part in any outdoor activities.
For acne-prone skin: When it's hot and humid, pores are more easily clogged, and perspiration can harbor bacterial growth. Stop acne in its tracks by using products containing salicylic acid. Dr. Alexiades-Armenakas recommends the Neutrogena Acne Control line or Peter Thomas Roth's Glycolic Acid 10 Percent Hydrating Gel ($48).