Supplies You Need When Coloring Your Hair at Home
All the Supplies You Need to Become an At-Home Colorist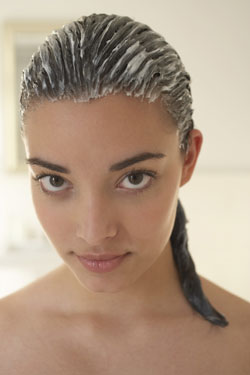 With her platinum blond hair and cool-girl style, celebrity colorist Marie Robinson has an ultrahip vibe about her — much like Bella beauty icon Kate Lanphear. Marie has an equally cool résumé to boot, having worked with A-listers such as Kristen Stewart, Scarlett Johansson, and Anne Hathaway. When it comes to at-home color, Marie says there are a few essentials to have on hand to make your DIY job go all the more smoothly. To get her must haves, just keep reading.
Marie recommends:
Old towels you won't worry about staining.
An old button-up shirt that is easy to take off so you don't have to worry about pulling a shirt over your head.
Extra disposable gloves — just in case.
Vaseline to put around your hairline so you keep the hair color from your skin.
Butterfly clips to section hair and make your application consistent.
Shampoo and conditioner for color-treated hair
More to come from Marie, including tips on getting salon-quality color at your own home.