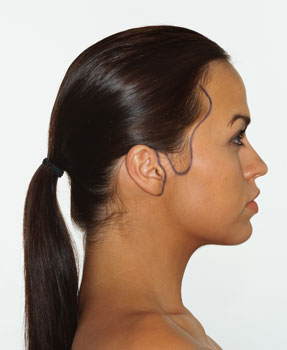 The recession may have sliced into cosmetic surgery profits, but, according to a recent survey released by the American Academy of Cosmetic Surgery (AACS), more people of color are going under the knife. More than half of those surveyed said cosmetic surgery has become more popular in their racial or ethnic group over the past five years. (The study measured perception of popularity, not actual numbers of patients.)
Naturally, the AACS is pleased by these results. "Cosmetic surgery is en vogue no matter who you are," said Mark Berman, MD, president of the AACS. "Feeling better about yourself and making improvements to your looks is thankfully not limited to a specific race or culture," he added.
Thankfully? Sigh. While yes, people of all shapes, sizes, and appearances can feel better about themselves, doing so doesn't require cosmetic surgery. We take a to-each-her-own approach at BellaSugar, but I wonder why surgery is perceived as more popular. (When Asian-American women have eyelid surgery, for instance, it's sometimes done to make the eyes look more Caucasian — not exactly the most self-loving reason to go under the knife.) What's your take on the study's findings?