Take a Peek at the Beauty Biz's Biggest Bash
Take a Peek at the Beauty Biz's Biggest Bash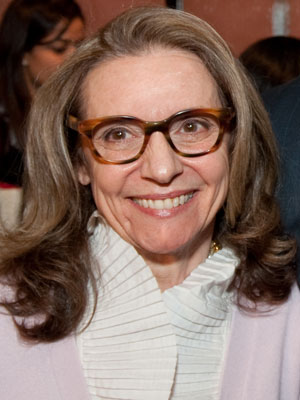 Don't have the time to scour through hundreds of new beauty products released each year? Who does, really? That's where the annual CEW Awards come into play. Each year, members of the organization, consisting of industry professionals and experts, sample loads and loads of beauty goods, voting on the ones that wow them the most.
Needless to say, to win a CEW Award is pretty prestigious stuff. Recently, Cosmetic Executive Women president Carlotta Jacobson shared some of her favorite products of the year as well as a little more about the goings-on behind the scenes.
Check out some photos from the CEW Beauty Awards Demonstration that took place earlier this month, and then see what else Jacobson had to say when you read more.
On her favorite part about the selection process:
My favorite part of the selection process is that the CEW Beauty Awards judges are real experts in the industry. I feel the best people to determine what products are the best are the people who make them.
On how it all works:
The voting pool is totally unique to other awards for products. The CEW Beauty Awards program brings together the entire beauty industry to select the best, most innovative products of the year. First, CEW members vote on the finalists, attending the Product Demonstration to sample and test all the products before they narrow the field of entries. Then, the CEW Board of Governors votes to select the winning products. Winners will be revealed at the CEW Beauty Awards Luncheon on May 21.
On what consumers seem to be steering away from these days:
While the CEW Beauty Awards don't measure consumer habits, it is clear that consumers are moving toward products that deliver a high value proposition: the best product for the price and the best price for the product.
On the best part about being involved with CEW:
Not only do we celebrate innovation in products, but throughout the year CEW recognizes the leadership and achievement of women in the beauty industry. Focusing on the advancement of women in business and providing professional development opportunities is the best way CEW helps our members.
Photos courtesy of CEW