Tanning Is Addictive, Study Says
Can You Be Addicted to Tanning?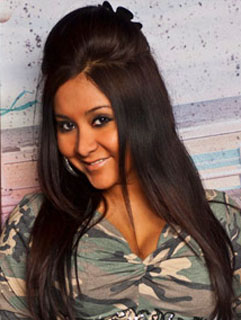 Maybe so. A recent UK study suggests that college students who tan frequently can show patterns of behavior similar to those displayed by substance abusers. Additionally, the students who tanned the most and were most "addicted" to it were also more likely than others to display addictive behaviors in other areas of life and have more anxiety.
It's not clear from the study whether there are people who simply get easily addicted to anything, or whether tanning is addictive in and of itself because it creates a feeling of well-being. Do you think tanning could be addictive, or are people who tan compulsively possibly just that way about most things?
Photo courtesy MTV