Taraji P. Henson Beauty Interview
Taraji P. Henson: "l Feel Most Sexy When I Have No Makeup On"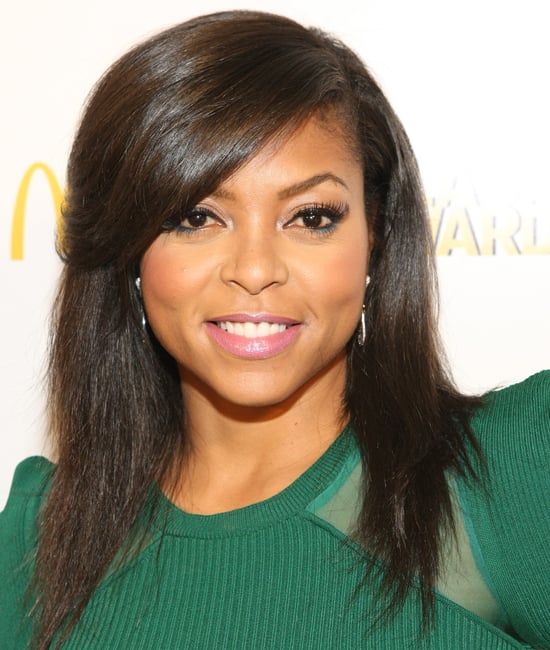 Taraji P. Henson has played many different characters — a prostitute, a sniper, a cop — but in her latest role, she lends her voice to the Jergens project Pass on the Radiance. The brand traveled to Ghana to film a video that highlights the harvesting of shea butter, also known as "women's gold," and Taraji narrated the short film. Jergens is also collaborating with the Global Shea Alliance in Africa to donate funds to encourage the work the women are doing. "This is a ritual for the women over there, and it passes down from generation to generation. It's not just about work. They love what they do," Taraji said. "I love that they [Jergens] are not just giving them the money, but they're giving them an opportunity to make their own money doing what they love to do."
Find out Taraji's beauty favorites (and watch the video) when you keep reading!
POPSUGAR: This project is about inspiring women. Who are the women you look up to?
Taraji P. Henson: I've learned from the strong women in my family that you have to embrace who you are and love yourself and laugh. We laugh a lot in my family. I think that's what keeps you young — laughing at yourself and not taking yourself too seriously. The women who I look up to in the industry are like that. Meryl Streep is one. She seems like someone who doesn't take herself too seriously. I love Debbie Allen, Phylicia Rashad, and Halle Berry. It goes on and on and on — lots of sister love. Susan Sarandon. These are women who have embraced the aging process, and they're still very, very sexy.
PS: What beauty products do you always keep in your bag for when you travel?
TPH: "My easy go-to lip gloss is Nars Chihuahua ($25). That color goes with anything. You can put any lip pencil on and pop that on. Of course, I go nowhere without my Shea Butter ($7). I do Minx on my toes because it lasts longer, and you have options of colors. I just got into the gel on the nails. For mascara, I love to wear L'Oréal Voluminous ($8), because when I don't want to wear lashes, people still ask me if I have them on."
PS: When do you feel most comfortable and beautiful?
TPH: For me, most comfortable is no makeup with a baseball cap and sneakers. I had a gentlemen tell me that if you can be confident in jeans and a t-shirt, then you're a sexy woman. That's when I started learning less is more. There are days when you have to glam up for the carpet and things like that. I guess for me, the time l feel most sexy is when I have no makeup on and my hair pulled back in a ponytail with glowing skin — it's all about skin and healthy hair.