Tata Harper Brightening Serum Review
A Serum That Will Have You Asking, "What Dark Spots?"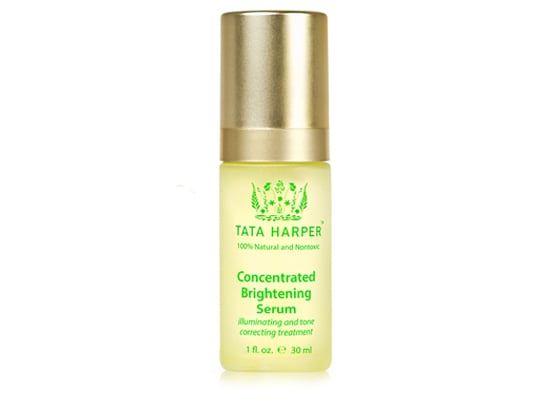 My skin care regimen isn't complete without a brightening serum, and lately my product of choice has been the new Tata Harper Concentrated Brightening Serum ($220). I know it's a hefty price tag, but you get what you pay for. The Tata Harper brand is known for its natural take on beauty, and 55 percent of the elements in this serum are certified organic. You won't find any parabens, phthalates, or other suspicious ingredients on this list — just plant extracts and oils, some of which even come from the Harper family farm. Plus, there aren't any bleaching agents, either, so you know you won't be irritating your complexion with harsh chemicals. But what about the results? This serum isn't watery, and it's thick enough to give you a protective layer in the colder Winter months. The brightening effects will have you smiling back at a more glowing version of yourself in the mirror.