Ted Gibson's Oscars For Hair Campaign 2011-08-23 11:07:05
Ted Gibson: We Need an Oscar For Hair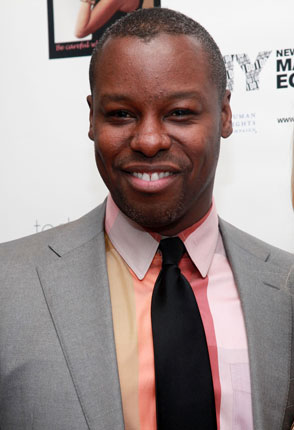 Ted Gibson, the warm, bubbly stylist who is known for appearing in the hair transformation segments on What Not to Wear, has been a part of the hair industry for more than 20 years. Along the way, he has covered almost all aspects of the business, from teaching at a beauty school, to having his own product line, to owning multiple salons. Now, his newest passion is a Facebook campaign, We Need an Oscar For Hair. To see what he has to say about the movement to get a hair category on the Academy Awards ballot, just keep reading.
On what brought the campaign about: "I know that Bette Davis in the early '30s was trying to get her hairdresser recognized, and they shot that down. There are so many hairdressers that have created these really iconic and amazing looks. And I thought, 'It's really weird that no one has ever been honored for it, and I want to start a campaign to let people know.'"
On why it makes sense to have a hair category along with makeup: "When it says makeup on the ballot, it's not just makeup, it's also hair. Any time that anyone that does hair for a movie, they don't do both hair and makeup; anyone working at the top of their field will do one or the other. It just makes sense that there would be a category that's strictly just for hair."
On some of his favorite examples of Oscar-worthy hair: "Some of my favorites are Breakfast at Tiffany's, of course. That little black dress would be nothing if it wasn't for that French twist and that blond streak that Audrey Hepburn had in her hair. There's also that collage of different hair moments in the movie Mahogany with Diana Ross [and] there's Cleopatra with Elizabeth Taylor. Those specific movies have created moments in history."
On why he thinks there has yet to be a hair category: "I've talked to some people [in the movie industry], and they said they don't feel like there has been every season, every year, five Oscar-winning hair moments. And I said, 'That's crazy. There's no way.'"
On how a hairdresser contributes to character development: "[Think] Mia Farrow's Vidal Sassoon cut for Rosemary's Baby, and how the director and hairdresser came up with it in building that character. That's what they [the director, hairdresser, and actress] talk about first: the hair. And sometimes generally even before the clothes. It dictates what everything else should look like."
On an Oscars hair category actually coming to fruition: "I think it may take a little bit of time, but I think that there is going to be so much interest, they're going to have to buckle and say yes. But I'm in it for the long haul, the fight on making it a reality."
Stay tuned for more from Gibson, including a nostalgic look back on styles of movies past that he feels should have won an Oscar.