Teenager Gets Botox From Mom
Botox: Now For 16-Year-Olds?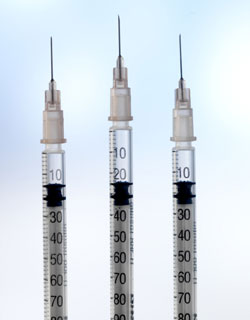 In botulism news, a 16-year-old British girl is being given Botox by her mother, the self-proclaimed "Human Barbie" who's had almost a million dollars in plastic surgery herself. Given the context, I guess, the story isn't terribly surprising. What most concerns me about this is that the young girl who's using it says she's "met plenty of girls my age who are having these procedures," and "everyone at my school was talking about having B." (B as in Botox, obviously.)
How is Botox something a teenager would even be thinking about, you ask? The girl in question says it's mainly preventative, so that she won't "look haggard and ugly by the time I'm 25." (Because, as we all know, people look like a California Raisin by their mid-20s.) I can understand the logic behind trying to prevent wrinkles before they ever start, but there's something inherently bonkers and backward about worrying about that as a teenager, no?