Testing Lady Gaga's New MAC Lipstick and Lipglass
We Try on Lady Gaga's New Lipstick and Lipglass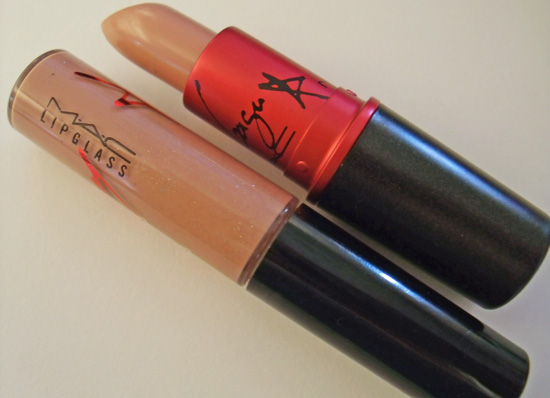 Lady Gaga's new lipstick and lipglass from MAC, appropriately called Lady Gaga 2 ($15 each), are pale beige hues of varying textures. In the past I've usually just resorted to putting concealer on my lips to get a tone like this, but Gaga's new lipstick is powerful stuff. For a different look, Bella associate editor Jaime tried on the lipglass. So to see what they looked like on and what we thought, just keep reading.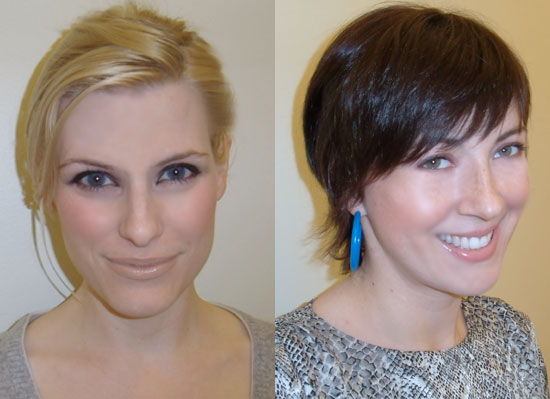 Here's me doing my best Taylor Momsen impression, and Jaime looking peachy and natural. For me, the lipstick was almost the same color as my skin, and to keep it from looking too monotone, I had to put on bold, dark eye makeup. It's sexy for going out, but I can't see myself ever wearing the shade in the daytime.
On Jaime, the lipglass was semi-opaque and peachy. It was pretty and wearable, but it looked a little mod because of the creaminess, so she suggests using it to tone down other lipstick colors if you're not comfortable wearing it alone. All in all, these are two eye-catching shades that are pale enough for our light skin, although you may have to experiment with different ways to make them work for you.