Testing New MAC Sheen Supreme Lipstick
MAC Sheen Supreme Lipstick Is Truly Epic
As POPSUGAR editors, we independently select and write about stuff we love and think you'll like too. POPSUGAR has affiliate and advertising partnerships so we get revenue from sharing this content and from your purchase.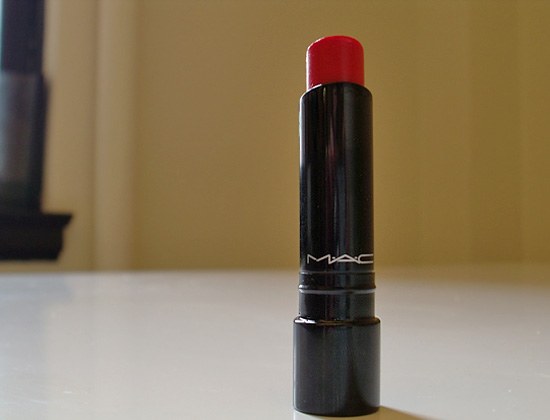 I've been coveting the glossy, sheer lipstick looks that were all over Fashion Week, and MAC is finally giving me what I want with their new Sheen Supreme lipstick ($14.50). I tried a bunch of their shades, but New Temptation and Bare Again were my favorites. To see what I liked about them and how they looked on, check out the pictures and review below.

New Temptation is a sheer bougainvillea pink shade that really stands out on lips without being opaque or cakey. All the Sheen Supreme lipsticks pretty much melt into lips and make them feel hydrated, but New Temptation's transparent finish is to die for, and it forgives a multitude of dry lip sins.>
Bare Again, on the other hand, is a creamy brown-peach shade that warms up my cool-toned skin nicely. It's plenty pigmented, but it makes lips look fresh and glossy instead of heavy and made up. It's a perfect color for the new season, too. My only gripe is that if you have any dry skin at all, you need to put another balm under Bare Again, because even the tiniest flake of skin shows up big time. I've been layering Fresh Sugar Lip Treatment beneath it to keep things smooth, but it would have been nice to know.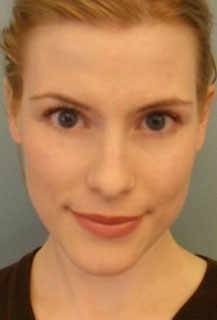 Overall, I'm crazy about these sticks, and they come highly recommended if you want a glossy, layerable lip color with all the impact of a lipstick but the gorgeous transparency of a gloss.