Therapeutic Salt Rooms
Sit Back, Relax, and Enjoy the . . . Salt Cave?
We already know that there are various ways to use salts for beauty, but NYC's first salt wellness center is using the mineral in different kind of way: as a therapeutic resource. Ron Rofé, the founder of Halo Air/Salt Rooms, praises salt for its anti-inflammatory and antibacterial properties, telling the New York Times that it "also cleans away dirt and pollution, and New York is one polluted city." But Rofé's not talking about eating it, or even rubbing the gritty substance over the body.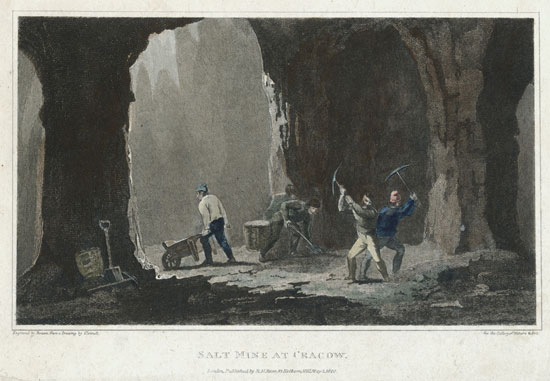 To find out more, just keep reading.
Instead, this type of Ukrainian salt is packed into the floor and walls at his treatment center, as well as pumped into the air. It's meant to be breathed and absorbed, as clients relax and meditate for the hour-long service. While these special salted rooms are constructed to resemble natural salt caves found in Eastern Europe, for which many flock to cure various conditions, Rofé does not make any medicinal claims, noting that his establishment is "a known alternative treatment." Much like oxygen bars in the early part of the decade, do you anticipate seeing more of these types of centers popping up? Similar establishments already exist in other places, like Canada, the United Kingdom, and Central Europe, and I could definitely see them expanding in the US. Do you think you would ever hit up a salt therapy center?