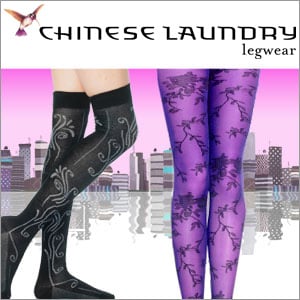 We love so many things about this time of year, the food, the snow, and the layered fashion (of course)! With the cool weather come cooler layered looks put together by you, so pile on the tights, knee highs, and rain-boot liners! 'Tis the season to create different looks and textures by mixing and matching to suit your personal style!
Looking for some inspiration? Chinese Laundry Legwear's new collection holds a treasure trove of fabulous, wearable fashion legwear, available in the season's best colors and patterns for all occasions (casual and cozy as well as chic and sleek). Got some ideas how to make your Chinese Laundry Legwear pop?
Share your on-trend look in the comments and one lucky layer-er will win a $500 gift card plus a great assortment of handpicked styles from our Fall collection!
Official Rules