Tina Fey Golden Globes Makeup Tutorial
Get Tina Fey's Golden Globes Look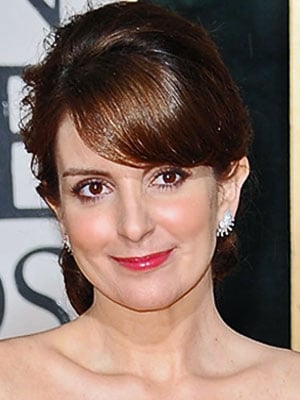 Tina Fey looked charmingly retro at the Golden Globes, with killer hot pink lipstick and amazing porcelain skin. If you loved her look too, Ana Marie, the Lancôme makeup artist who did Tina's makeup, has a step-by-step for re-creating it. To find out what to do and what colors to use, just keep reading.
Face and cheeks:
Eyes:
Ana Marie lined Tina's top and bottom lash lines with black liner and curled her lashes.
She then applied coats of lengthening black mascara to create separated, dark lashes.
Lips: